The eleventh edition of the Thames Path 100 is upon us. A stunning, incredibly flat journey from London to Oxford along the banks of the Thames awaits 300 eager (some of them!) starters and we can't wait to kick off our trail 100 season in great style.
The mens course record fell a long way last year with Richard Mcdowell posting a 13:43. The womens still stands at 16 hours flat, run by none other than Sam Amend who set a new British 100 mile womens record at our Track 100 less than a fortnight ago.
The womens field this time looks particurlarly interesting with a lot of potentially competitive athletes. The mens looks much more open.
One thing is for sure, the course is in fast condition, with very little rain to speak of lately and a largely dry forecast between now and race day. Here are some of the likely contenders for the overall positions.
WOMEN
Ingrid Lid: Ingrid was second here in 2019 in a time of 17:34. One of our past NDW100 champions, the Norwegian athlete has taken things to the next level over the past six months, lowering her 100 mile PB to 15:10 at the Bislett 24hr and running home the winner of the Bergen Ultra 100km just a month ago.
Ali Young: Stalwart of the GB 24hr team, Ali racked up a 100 mile PB at our Track 100 last year running 15:41 for a new National Age Group record. She can run the trails too however and crucially, bearing in mind the profile of this race, won the GUCR in a solid 28:35 in 2019.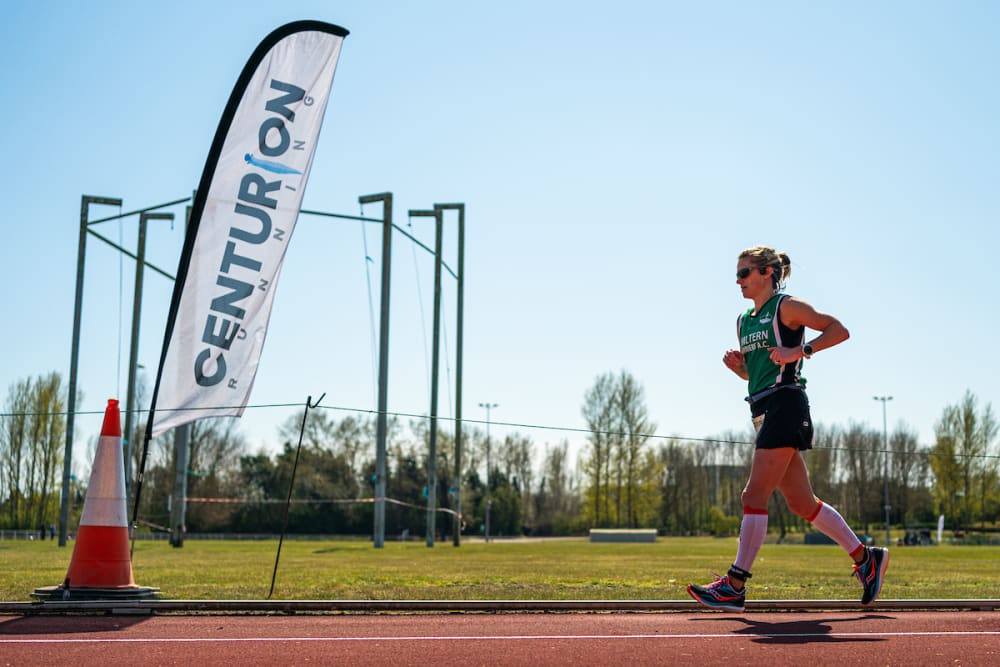 Ali Young at the 2021 Track 100
Zoe Murphy: Winner of our 2020 Autumn 100 in 18:23. A memorable run that day and one she will no doubt be keen to repeat!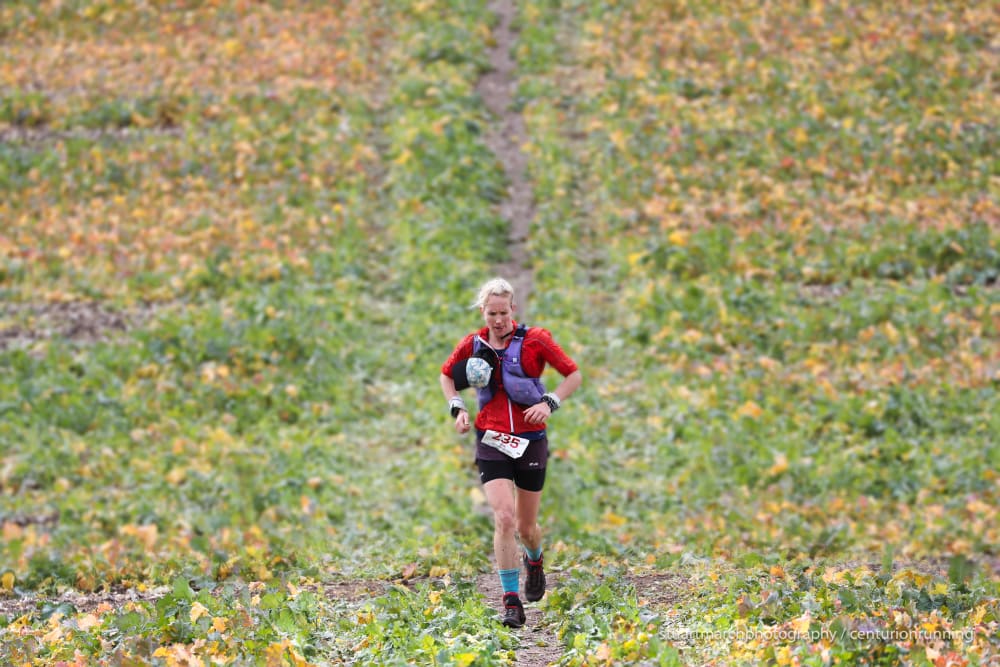 Zoe Murphy - 2020 A100 Champion
Sarah Morwood: Has won no less than eight of our races including this event back in 2014. Has represented GB on the Trails and in the 24hr format and has a 100 mile PB of 16:13 putting her in rarified company on the all-time list. It is great to have her back racing after recovering from her car accident and operation in recent years.
Ally Whitlock: Ally ran home fourth at the 2021 SDW100 having previously also finished fourth in the 50 two months prior.
Anna Brown: Third at Race to the Stones in 2021. 19:10 for second at the Robin Hood 100 in 2020 and went on to win Gloucester 24hr later that year with a 100 mile split of 19:30 along the way.
MEN
Tristan Stephenson: Shot to fame earlier this year when he nailed the Arc of Attrition in a stellar 20:01. If it hadn't been for one Mark Darbyshire the course record would have been his. Has several other wins behind him on the ultra circuit including the Serpent Trail 100km and the South West Traverse.
Ed Catmur: Ed has featured on probably more pre race previews than anyone else. He has finished no less than 24 of our 100s, so many of them podium places and wins. He was champion here in 2014. He showed in 2020 that he still has it, with a second at the A100 in a 100 mile PB of 15:38. This year he has already taken a solid third at the Lakes Traverse.
Ed Catmur
Julian Cazorla: Sixth here last year in 16:18, before going on to a prolific year of racing with second place at the Beacons 50, SVP 100km and our CW50. He then placed third in the Autumn 100 in a storming 15:02.
Kallum Pritchard: Won the Robin Hood 100 in 2021 in 15:39, suggesting this race could be right up his street.
Matt Gallagher: Ran 16:21 here in 2021 for seventh. Several other top ten performances in shorter ultras preceeded that.
Ash Varley: Second at the NDW100 in 2020, Ash has more recently posted a top ten at the Autumn 100 and started the year well with a seventh at the SDW50 in a little over 7 hours.
Tom Kingham: 2021 Race to the Tower winner and then went on to a solid seventh at the NDW100 later that summer.
Craig Purle: Led our Chiltern Wonderland 50 for 50km last year before a big detour lost him all of his lead and more. Had finished second at Wendover Woods Night 50km in an excellent run, the previous July.
Daniel Moloney: 19:07 here in 2019. Third at Wendover Woods 50 in 2021 and fourth at the Arc 50 in January of this year.
As always you can follow the race live via our live tracking page which will be available here from 0930 this Saturday. A huge thank you to all of the volunteers who will make this weekend possible.