The eight edition of the North Downs Way is upon us and we have quite the line up of potential contenders for placings in both the mens and womens events, including both the male and female 2017 champions.
Overall we are anticipating a hot race as the warm weather we've had here in the U.K. looks set to stay a little while longer. Who handles the heat well in terms of pace vs effort but more so perhaps in terms of fueling will likely determine who comes out on top. Race management will be key!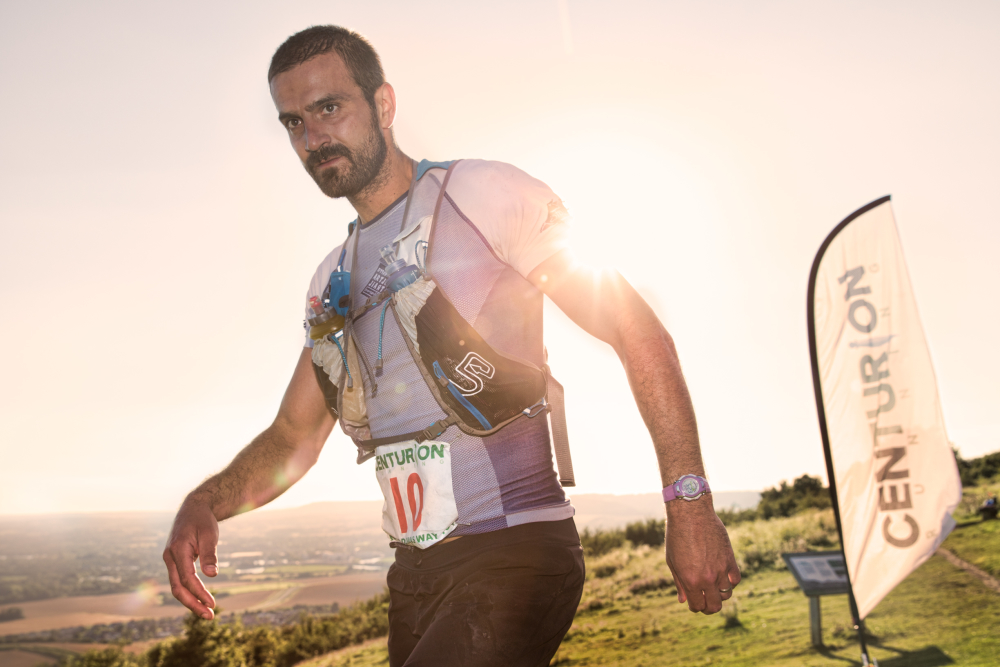 MEN
Norbert Mihalik: The runner with arguably the greatest potential for success here is last years champion Norbert Mihalik. When Norbert ran away from the competition just before check point three last year, we we're expecting a potential fade as to that point he was a relative unknown. In fact he went on to win the race before setting a 24hr distance of 259km at Tooting Bec six weeks later, with a 100 mile split of 14:05, a world class result. In the last year he's gone on to represent Hungary at the European 24hr champs and won timed events in China and the U.K.
Ed Catmur: Still the course record holder at this event with his 15:44, Ed is slowly returning to form post injury. It may still be too much for him to compete at the top level here but he's got the pedigree.
Pete Windross: This years TP100 champion, also picking up sixth at the SDW100 Peter will be looking to add further to his haul of great results as he continues his assault on the 100 mile slam record.
Steve Speirs: Steve brings possibly the most ultra experience to this event of any of the top contenders. Hailing from Wales but residing in the US he has over 50 ultra finishes behind him. Last year he took second at our SDW100 and has since gone on to half a dozen other podium results in ultras with a second at Rocky Raccoon 100 as a stand out. Although he doesn't know this trail no one should bet against his smart pacing and a good closing second half.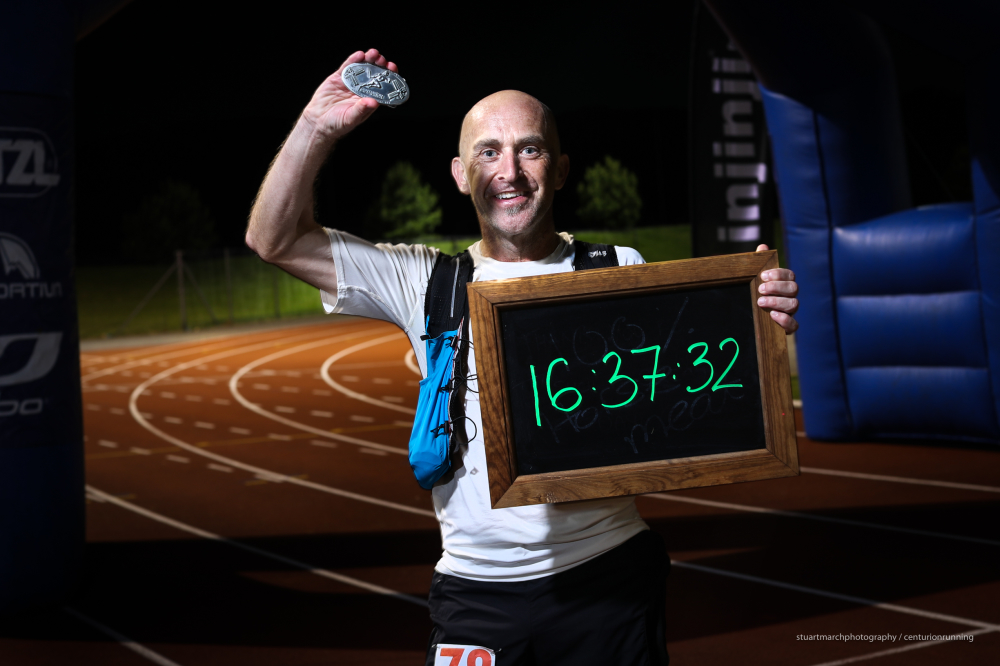 Steve Speirs picked up second at the 2017 SDW100
Steve Hobbs: Steve picked up third at this years TP100 and seventh at the SDW100 and sits one behind Peter Windross in the slam standings. A margin of 2:29 back. He was 22nd at this event last year.
Alex Whearity: Mirroring the aforementioned, Alex sits third in the slam standings after a sixth and a twelfth in the opening two events. Alex does bring a deeper ultra background with him however and could improve upon those results here.
Paul Russhard: Paul comes in to this event with a huge amount of experience of this trail. He has finished the NDW50 multiple times with a best of third place. Last year he finished in the top ten of three of our 50 mile races and he is a previous finisher of this event in 22:04 for 14th place.
Patrick Wightman: 9th at the 2017 SDW50 and 5th at the NDW50 this year this looks to be his first 100.
Warwick Gooch: Previous 50 mile slam record holder he has been seventh at this event before.
Dave Ward: Dave has some recent notable results behind him including a 7:26 100km at the ACP this year for fifth and third place at last years West Highland Way Race.
Peter Cromie: Over from Ireland, in 2018 Peter has already won the Mourne Way Ultra (his third win there) and the Belfast to Dublin race, 169 km in 16:16.
James Williams: A 2:30 marathoner at this years London no less which is a superb run. He looks also to have recently won the Serpent Trail 100km. His ultra background does not look as deep as many of the above but clearly he has some excellent raw speed.
WOMEN
Mari Mauland: Last years NDW100 winner and Grand Slam champion is back again. Since running to an incredible three out of four victories in our 2017 100 mile events, Mari has had some up and down results. An excellent 2nd place at the Bislett 24hr closed out 2017. She then DNFd the TP100 with stomach issues on a very hot day in May before going on to finish Western States in June in 33rd place. Hopefully she has recovered well from that great run and will be acclimated to the possible hot weather this coming weekend!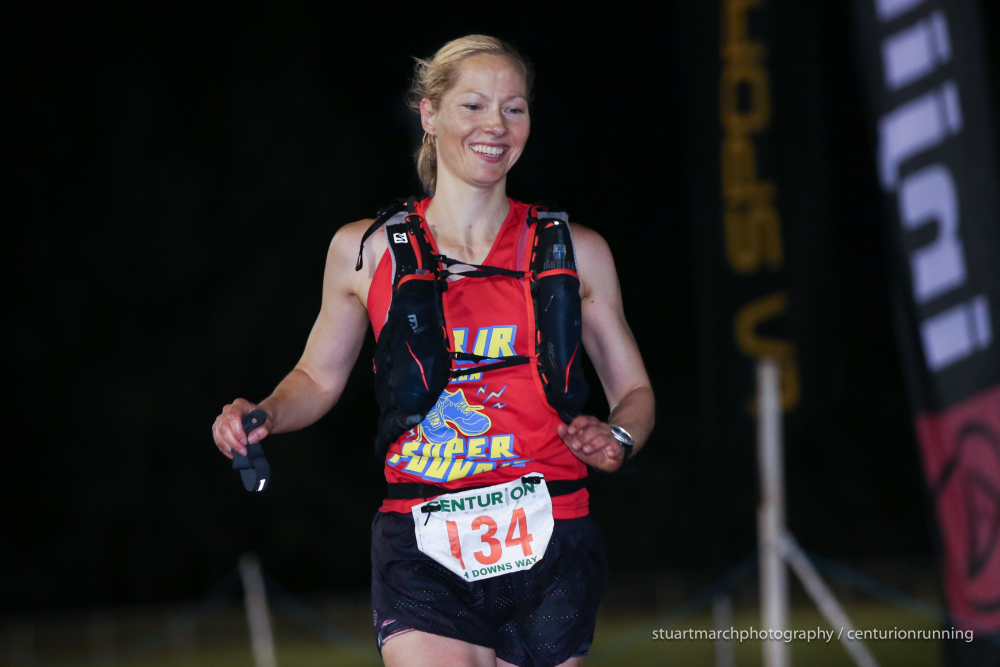 Mari winning the 2017 edition of the NDW100
Laura Swanton: Laura heads up our 2018 ladies Grand Slam as it stands, having taken second place at both the TP100 and SDW100 this year. She was third here in 23:31 and should go considerably quicker this time.
Rebecca lane : Rebecca sits in second place in the 2018 Slam standings behind Laura, with a 5th at the TP100 and a 3rd at the SDW100. She's been very consistent each time.
Ingrid Lid: Like Mari, Ingrid hails from Norway and whilst it seems she is relatively new to ultras with results only going back to early 2017, she has scored some good results this year with a second at Undheim 100km and a second at Ecotrail Oslo 80km.
Rachel Fawcett: After a third at last years SDW100 and a win at the 2017 Chiltern Wonderland 50, Rachel is attempting the 100 mile Slam this year and has begun with 4th place at both the TP100 and SDW100. She sits only 47 minutes behind Rebecca in the Slam standings, in third place.
You can follow all the action on race day at this live timing link here. Timings will update from the following locations: Newlands Corner, Box Hill, Reigate Hill, Botley Hill, Knockholt Pound, Wrotham, Bluebell Hill, Detling, Lenham, Finish.