Our first 100 miler of the season is upon us. The 7th edition of the Thames Path 100 and an anticipated starting field of 300 will once again join us in Richmond Upon Thames with the dream of making it to Oxford within the 28 hour total cut off.
We usually see a high attrition rate at this event. As an almost entirely flat course, on paper it seems to be as easy aproposition as for a 100 mile trail race. But the flat can cause many issues later in the race to those who haven't prepared for that specifically and most notably to those who go off too fast - which is incredibly tempting on the literally pan flat paved path out of London in the early miles. We have seen some epic blow ups over the years and the classic picture of runners pacing is the old 'reverse progression run' ! It can also get very cold by the river at night and add to the slow down.
However to those with patience and strength this course represents an opportunity to run super fast times. Craig Holgate set a new Mens Course Record last year of 14:09 despite a significant detour with just 5 miles to go. On a good day it is clear that both the Mens and Womens course records could be significantly lowered and it is simply a matter of time until we see that happen.
This year, the potential for that is within the womens race which looks set to be a cracker.
WOMEN
Sam Amend: Returning after a year off from the race is existing course record holder Sam Amend. Sam's CV makes for quite the reading. She's run literally dozens of fast road marathons and has a best of 2:42. As a member of the Team GB 50km squad at the World Champs in Doha in 2016, she placed 7th overall. Twice a winner of the ACP 100km she has this year already been crowned British 100km Champion with a new course record. She's also picked up a win at the Gloucester 50km (3:30) and those followed her late 2017 season win and Course Record at Wendover Woods 50. It's quite clear that her own course record of 16 hours flat could be significantly bettered if she has a good race and the proposition of her winning the race overall is very real.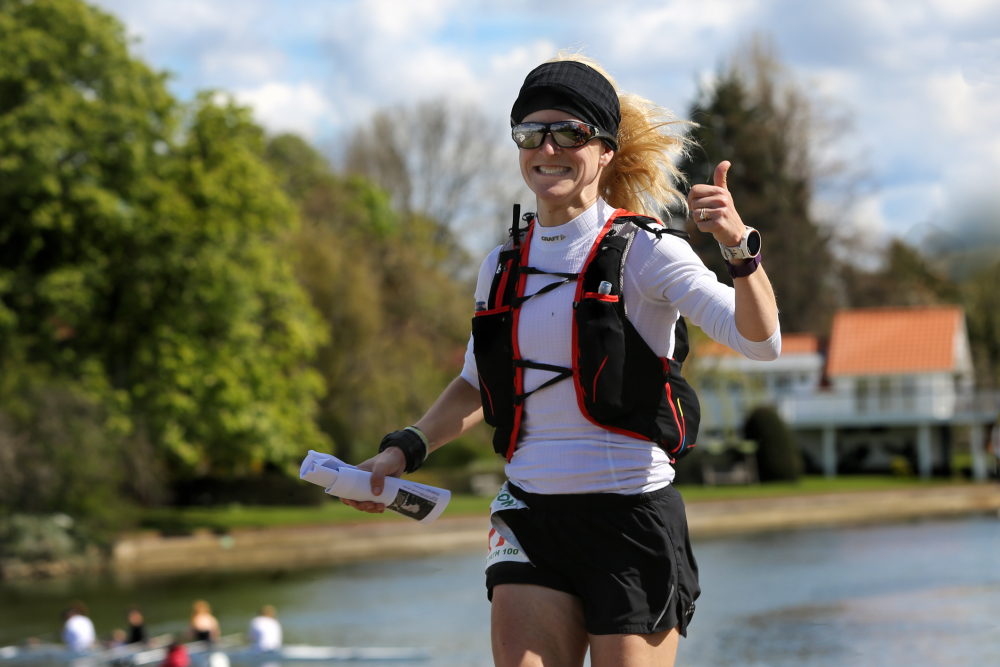 Therese Falk: Therese made herself known on the UK scene last year as she ran home winner of the Tooting Bec 24hr with a total of 236.8km and a 100 mile split of 15:19. Those are world class performances and came after an incredibly prolific race schedule. This year she has already bagged wins at the Bergen 100km and Undheim 100km races so she comes in with great form.
Cat Simpson: Our Ultra Team runner Cat has scored some superb results in recent years and continues to get better and better with time and experience. Last year she ran off with a breakthrough victory and a new course record at GUCR before ending the year in the same fashion at Wendover Woods, where she was just 5 minutes off of Sam's CR. This year she has already clocked a strong 2nd at Country To Capital and ran 3:03 at Brighton Marathon a few weeks ago.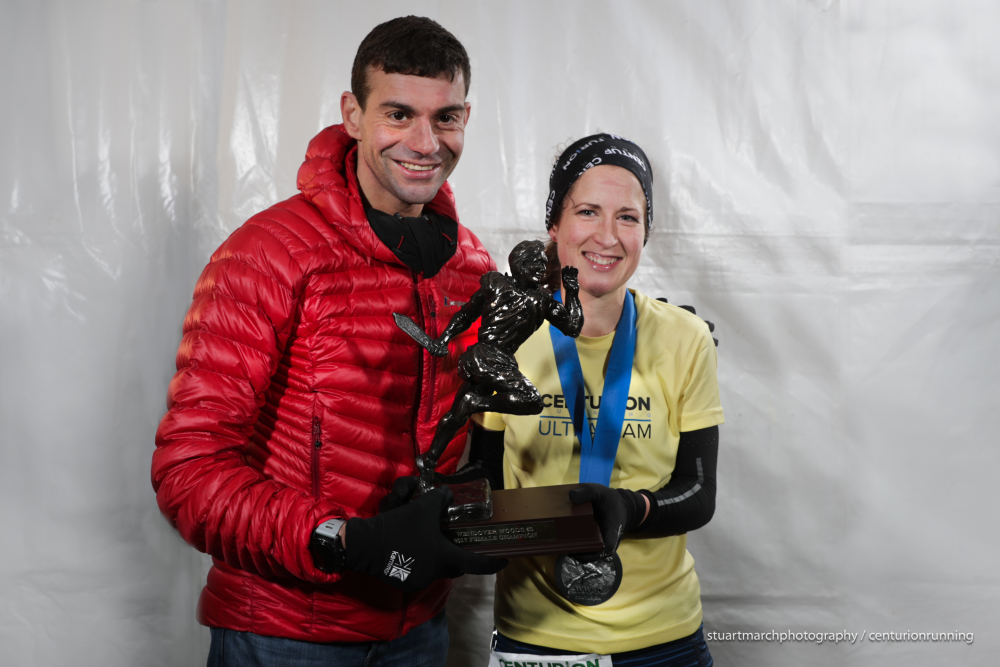 Mari Mauland: This will be Mari's third outing at this race. In 2016 she was second to Sam, before last year going on to the win in 16:55. She also went on to win the NDW100 and A100 on route to setting a new Womens Grand Slam record. Following that she went on to Bislett 24hr and recorded a solid 218km total.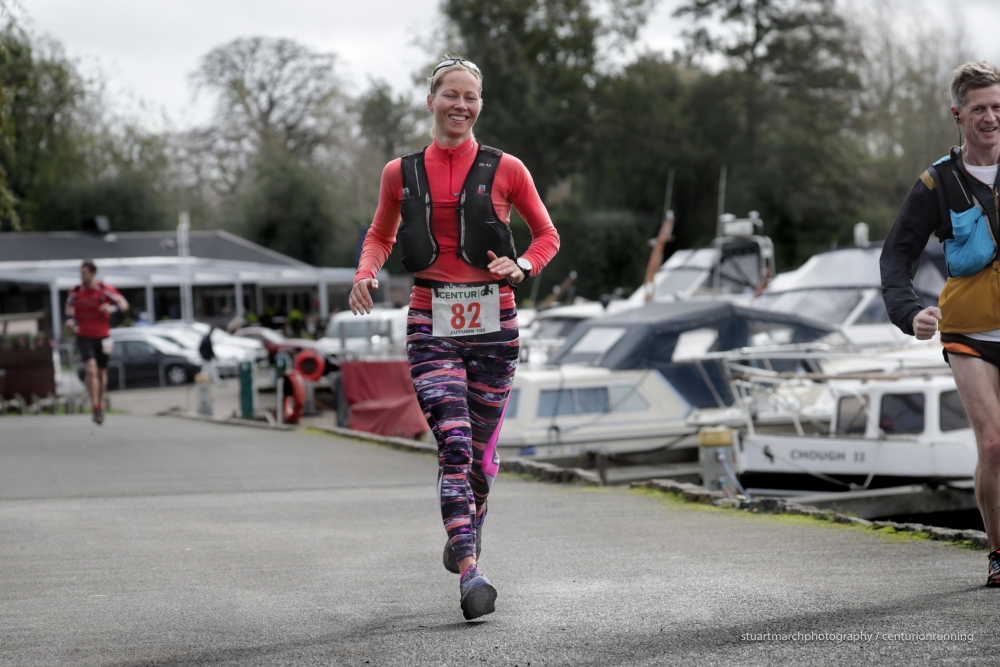 Leanne Rive: Leanne is an ever present at the SDW100 where she has scored a handful of top 5 finishes. She's also finished TDG and a host of other ultras and always turns in a solid performance. This year she's picked up a 2nd at the Thames Trot already so it's clear she can do it on the flat too, and this will not doubt be another solid performance from her.
Rachel Fawcett: Rachel picked up the win at last years Chiltern Wonderland 50, which followed a podium finish at the South Downs Way 100 where she notably ran home one place ahead of Mari. She'll be looking for another strong finish at what looks to be just her second ever 100 miler.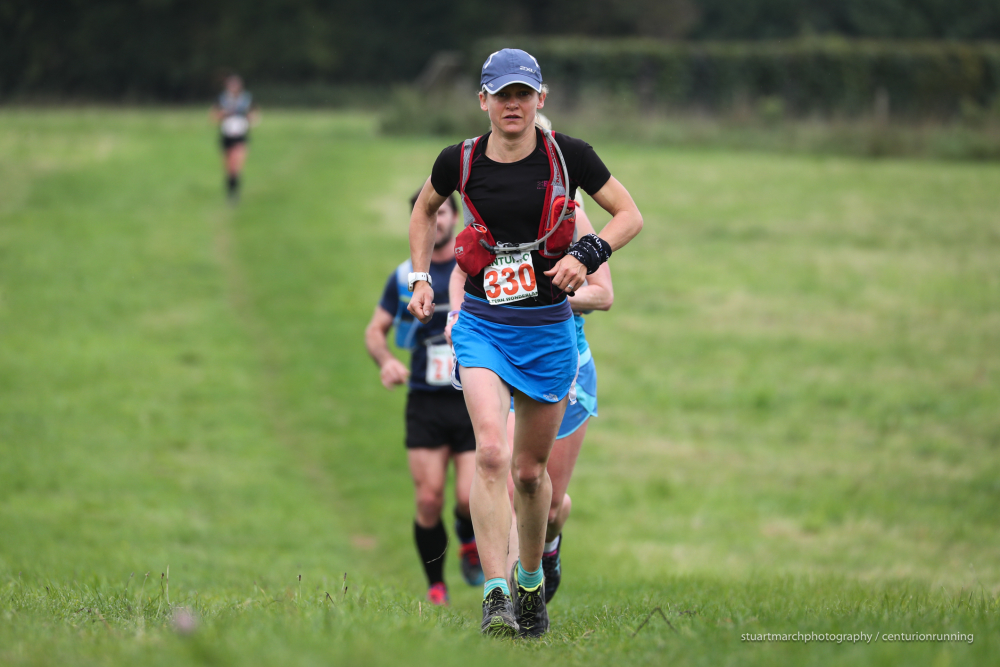 Laura Swanton: Laura took home 3rd at least years NDW100 before bagging 4th at Wendover Woods 50. This year she has already taken home top honours at CTS South Devon Ultra so again looks to be coming in on good form.
Rebecca Lane: Rebecca ran home 8th at last years SDW100 and has twice won the St Peters Way 45 mile over in Essex.
MEN
By contrast, the mens field for this race looks completely wide open. Whilst there are some solid runners amongst the bunch it's hard to see anyone getting anywhere near record pace and as such it could make for a very exciting race. As usual it's likely this course will reward early patience...
Barry Miller: Barry has been getting better and better as years go on and he could be set for a breakthrough result here. In previous years he's finished both our Grand Slam, the US Grand Slam and has other huge finishes at races such as Viking Way (win), GUCR (2nd) and Spartathlon. In amongst it all, his road marathon time has been coming down and he's recently picked up an excellent early season win at Country to Capital. His 100 mile PB of 17:14 is due for a shattering at some point and this could be it.
Sean Brosnan: Sean joins us from Ireland for this race and over the last couple of years has some albeit shorter, significant performances to his name. Last year he won the Mourne Way Ultra (50 mile) in 8:02 as well as the Connermara International Marathon (63km in 4:22), a race that he also went on to win already this year in 4:33. With that kind of speed he has the potential to go very well here, it'll be about whether he can hold endurance wise in the second half.
Kristian Morgan: 3rd at last years NDW100 it looks like Kristian has been racing a lot, with subsequent finishes at TDG, 20th at the ROUT 100 and already a 2nd place this year at the TNF Thailand 100km. If he can come in rested he is a clear contender for top honours here.
Peter Windross: Peter looks good for a strong finish here and could well challenge overall, after an incredibly solid 2017 during which he finished the Slam, putting in 3 x 18 hour performances in the first three 100s before setting a significant 100 mile PB in the Autumn 100 of 16:29.
Keith Burrows: 6th at last years SDW100 in his first 100 came after solid early season performances at the SDW50 and NDW50 where he cracked the top ten. With a win at the Humanity Direct Amersham 50km already this season he will be looking for more of the same here no doubt.
Alex Whearity: This years Thames Trot winner has a string of solid finishes behind him including what looks to be a 100 mile PB sub 18 hours at the A100 a couple of years ago. I would bet that he can better that significantly here with his increased speed and experience.
Alistair Watson: Alistair's consistency is his biggest asset. In recent years he's had a 2nd at the NDW100 and last year came home 6th in the Autumn 100 in a time of 17:17.
Ed Catmur: Notable mention for Ed who still wrestling with injury will toe the line again here. Past champion and still NDW100 course record holder we hope he can rekindle some of his magic.
Race start is 1000 Saturday 5th May and you can follow the race live on the day via the Live Link that will appear on the home page. Good luck to all of our runners and huge thanks to our 100+ volunteers out on course.