The third edition of this special little event took place this past Saturday night. Runners get to experience Wendover Woods all to themselves, starting off their three lap journey of the hilly trail and woodland course around the closed forest at 9pm. They have 9 and half hours to complete the 50km.
Lap one is always fast and frenetic, with sunset just around start time, they head off into the gloaming and within a few miles headtorches are switched on, picking out the reflective markings which sign their way.
The ladies race was a close fought affair. Suzy Whatmough led from wire to wire and was never directly challenged on her path to a 5:38:10, new course record. But behind her there was a great tussle for the podium places. Fourth early on, Jennifer Sangster held second through the end of loop one through to the middle of loop three, before Sarah Sawyer passed her in the final miles to finish second in 5:50. Jennifer took third in 5:52 and Ally Whitlock who had been up into third on occasion, fourth in 6:07.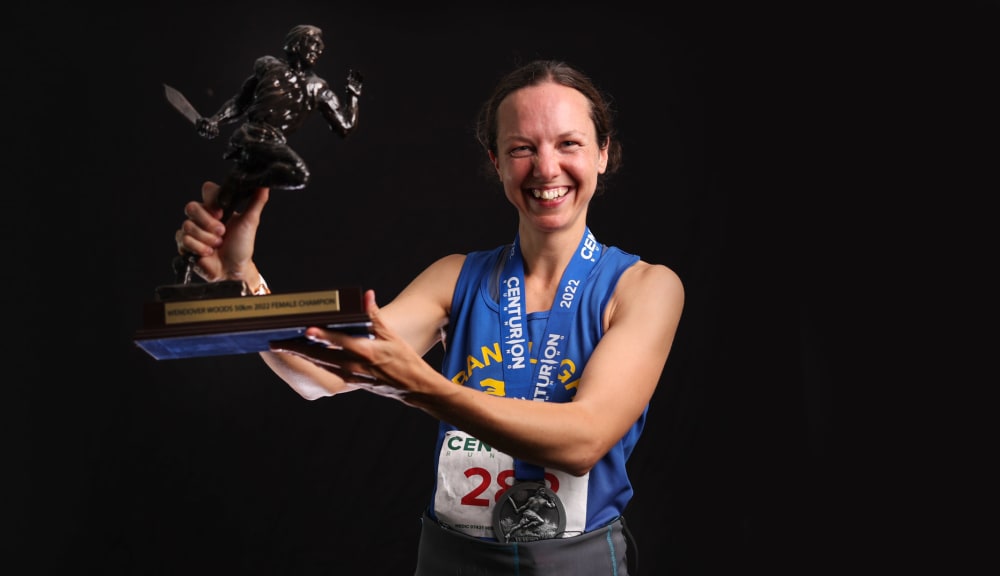 Suzy Whatmough (Stuart March Photography)
The mens race was a different affair as Matt Hammerton also led from wire to wire, but ran away from all of his competition to come home with an enormous margin of victory. His winning time was another course record 4:27:17. Second place went to Chris Starling in 5:01 flat and third to Brett Waters in 5:04:20.
Age Category awards were as follows:
FV40 to Sarah Sawyer, FV50 to Maree Jesson in 7:07. MV40 to Matt Hammerton the mens winner. MV50 to Ivor Hewitt in 5:44 and MV60 to Kevin Wardell in 6:55.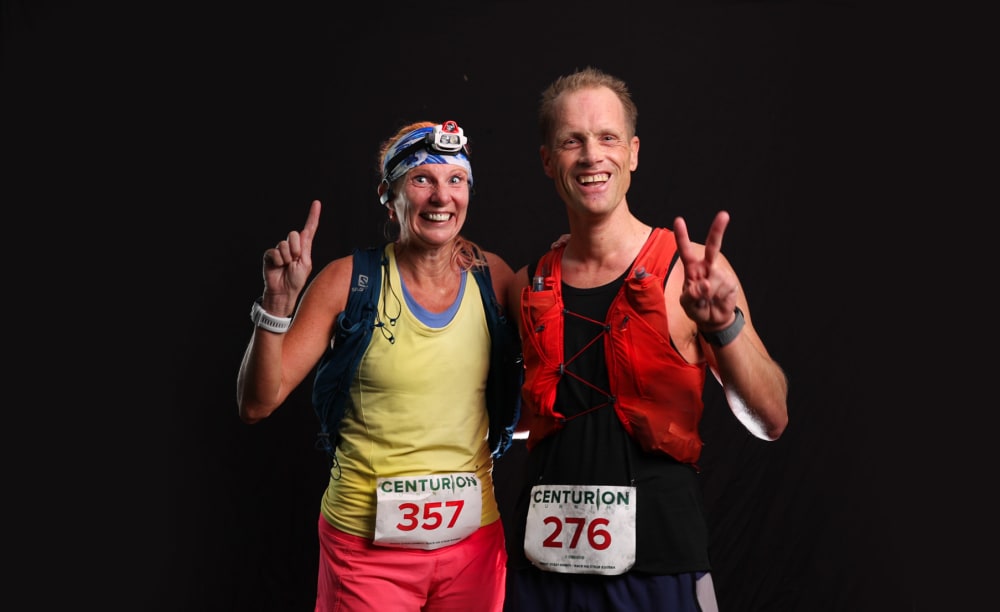 Second place Sarah Sawyer with husband Tom Sawyer (Stuart March Photography)
This race will be back in July 2023, as part of an expanded festival of running alongside 10, 50 and 100 mile races on the same loop. See further details here.
A huge thanks as ever to our incredible volunteer team who worked from 1400 on Saturday through to 0730 Sunday to get this event away with us. It was a magical night!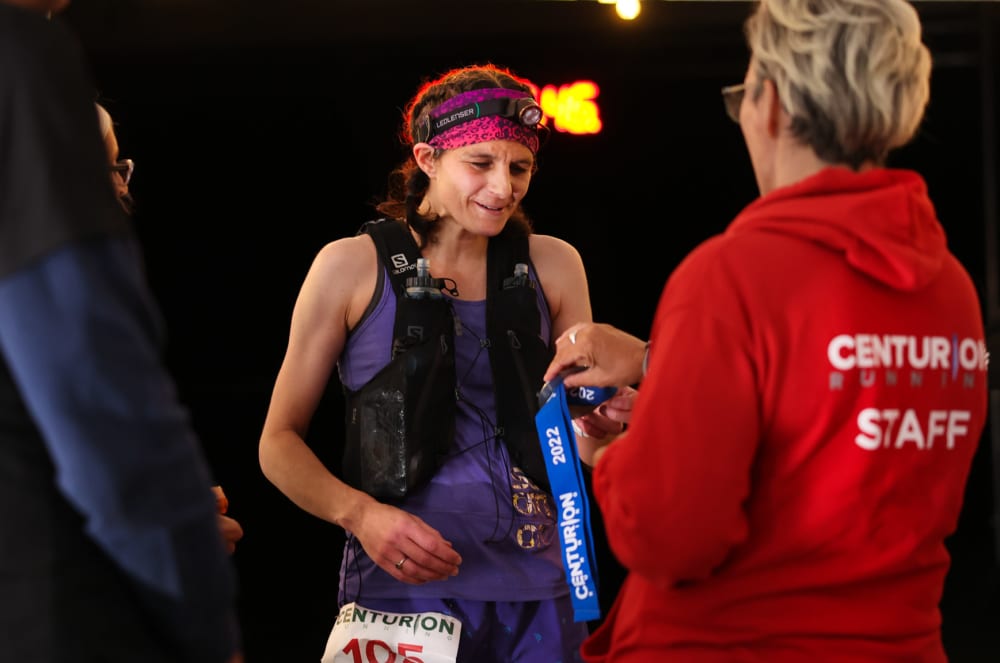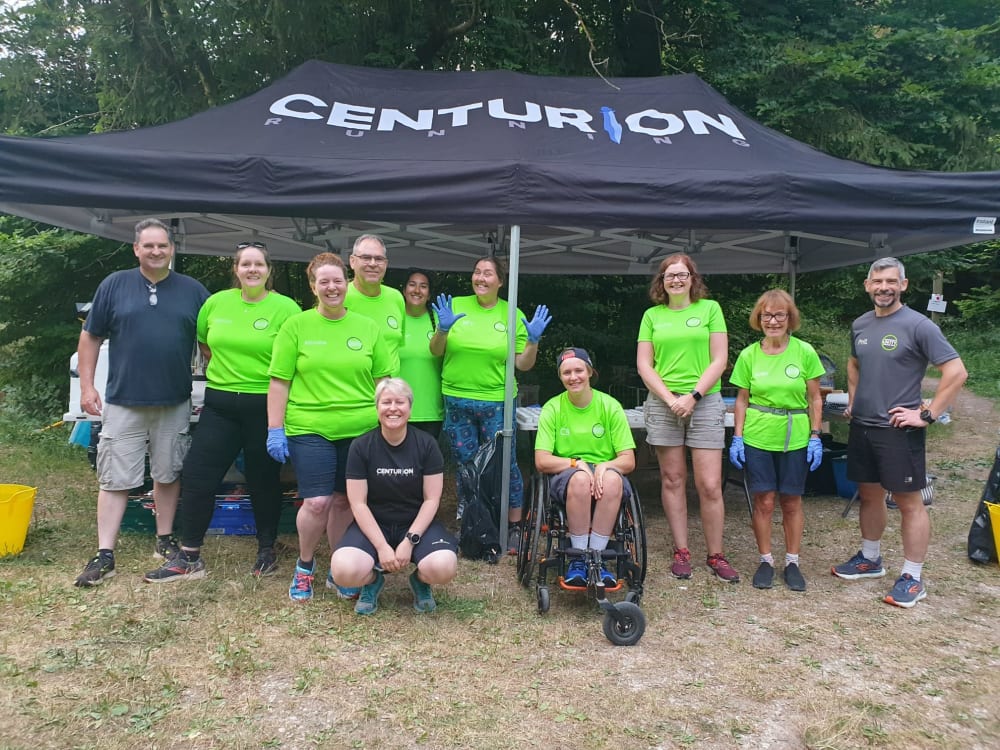 The Hale Lane Check Point Volunteer Team (Laure Selle)