Another stunning day greeted our runners for the seventh edition of the Chiltern Wonderland 50 mile. In 2022 we have now had eight of our ten events, and all have been blessed with great weather. We don't take it for granted!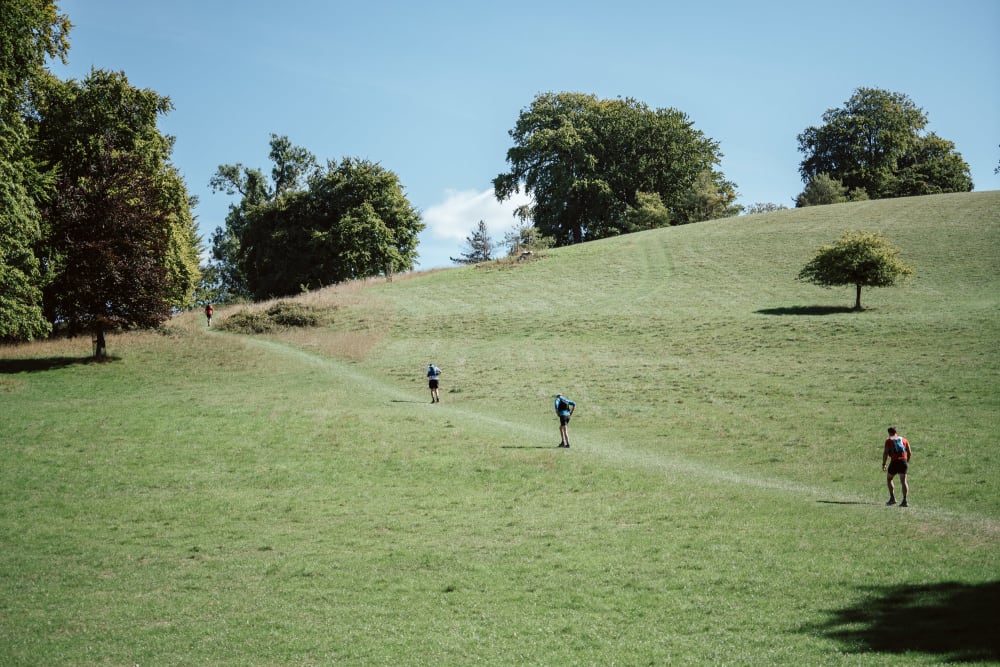 The sunny day carried a little bit of a breeze which took the edge off of the effort on the steeper climbs, totalling a little over 5000ft around this 50 mile loop of the Chiltern Hills. To be completed under 13 hours and with a limited field size due to the remote nature of the route, the race attracts a loyal following with the vast majority returning year after year. In fact this years event had sold out all the way back in February 2022.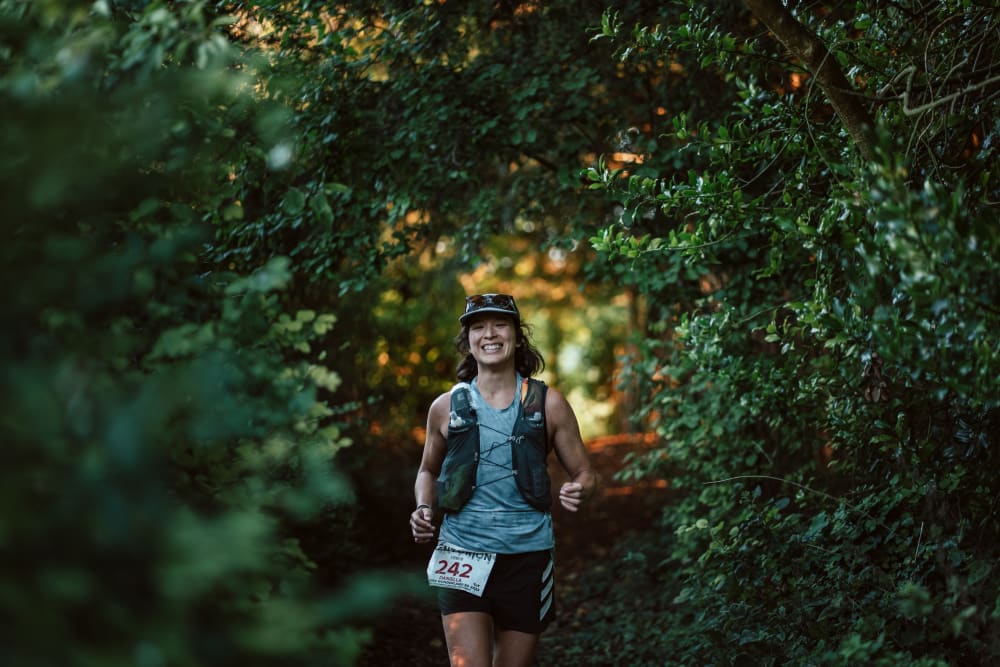 In the womens race, it was one runner who lit up the day and went on to set a remarkable record. Sophie Biggs had finished third at the North Downs Way 50 back in May, shattering the existing womens FV50 record in the process. She led this race from the gun, amassing a four minute lead by check point one. At every stage she stretched her lead over second place Natasha Mansell and third place Rachel Lindley. Her 7:55:08 winning time also won her the FV50 age category prize of course. But most remarkably makes her the fastest V50 runner of all time across genders. Natasha and Rachel ran great races also. Natasha held second all day and came home in a time of 8:23:18. Rachel was third in a time of 8:35:42.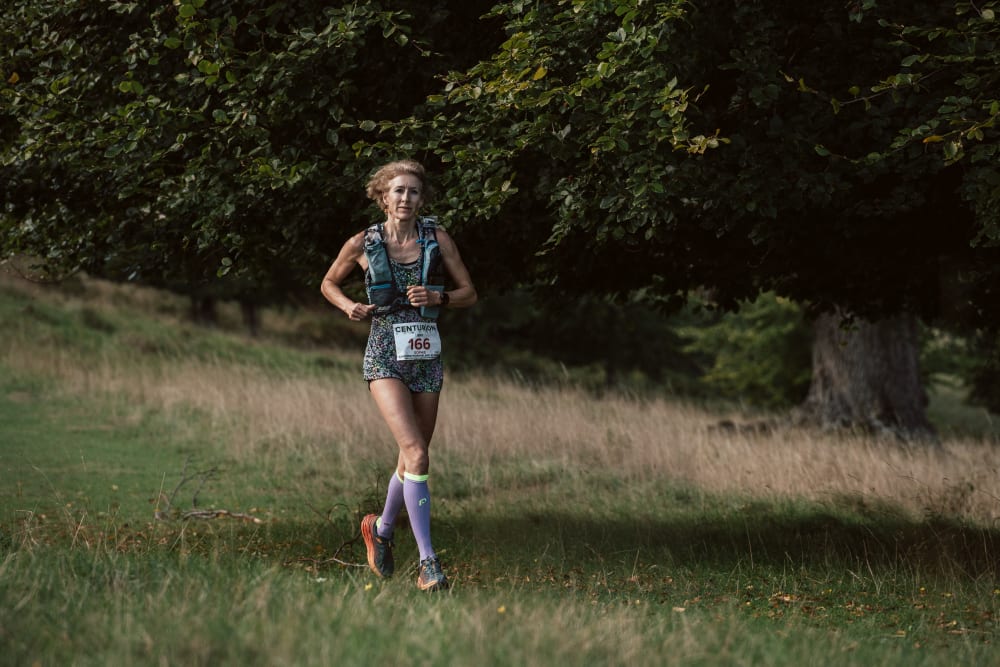 Sophie Biggs, 2022 CW50 Womens Champion
In the mens race, things were much tighter throughout. A group of four ran together through the first half marathon or so. That group contained Paul Russhard who has been runner up or in the top ten countless times before at our events still yearning for his first win, Jacob James, Thomas Marchant and Oliver Walker. Oliver slipped back between CP1 and CP2, leaving the other three to duke it out. They stuck together right the way through Swyncombe at mile 33 and on down to Grims Ditch. In sight of the final aid station, a move was made and a counter offered, and it was Paul Russhard who had the legs to kick away. He charged for the line over the final 10 miles, gapping Jacob and Thomas at the rate of a minute a mile, to take his first Centurion win in seven hours flat. Jacob held off Thomas for second in 7:09:37, Thomas coming home less than two minutes later to round out the podium.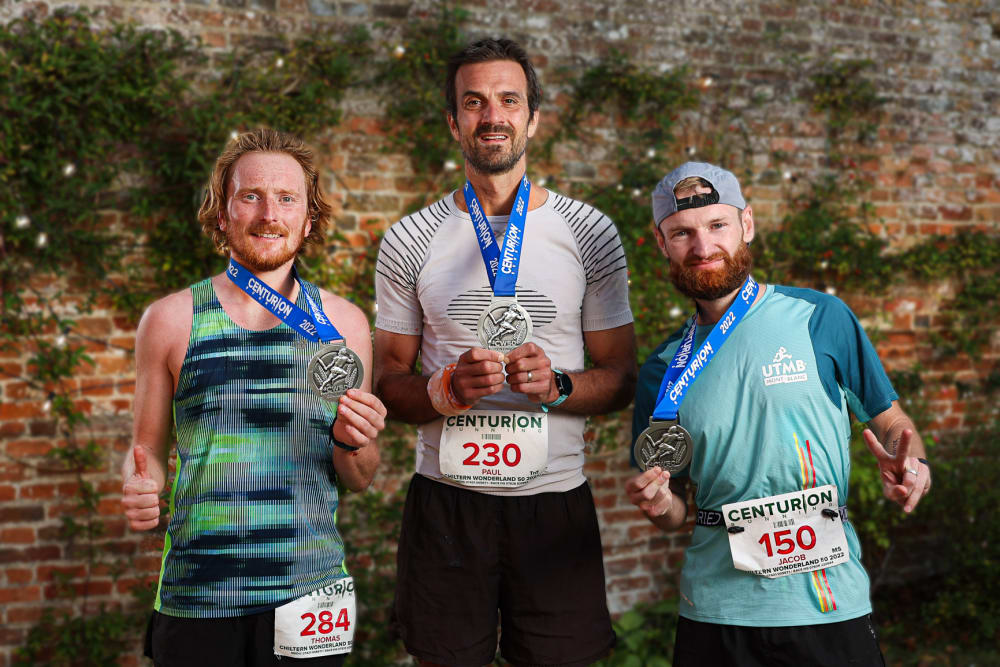 CW50 2022 Mens Podium: Thomas Marchant (third), Jacob James (second) and Paul Russhard (centre, winner). Photo c/o: Stuart March Photography
Amongst the Age Categories, the stand out performance was clear. Sophie Biggs who won the womens race set not only the fastest ever Womens V50 performance at this event, but also bettered any of the previous mens' ones too. First FV40 went to Rachel Lindley, also third overall. And we were delighted to welcome Nur Hooten over the line with just over 2 minutes to spare inside the cut off, our final finisher and first FV60.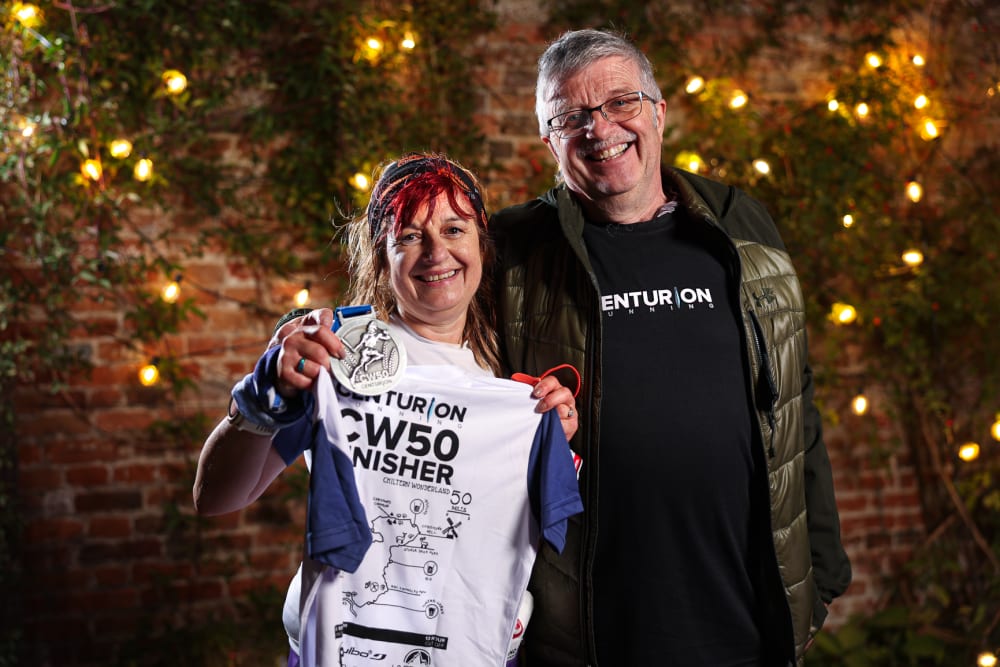 Final Finisher and first FV60: Nur Hooton
. Photo c/o: Stuart March Photography
First MV40 went to Paul Russhard who won the mens race. First MV50 went to Mark Pinder in 8:19:58. First MV60 to Derek Humphrey in 9:00:15 and first MV70 to David Rootes in 11:30:56.
The race enjoyed a 93% finish rate inside of the 13 hour cut off, a tremendous return considering the objective difficulties of the course. A huge thank you as ever to the 55 volunteers that make the race possible. Many messages of thanks were received from grateful runners and passed along to the team.
Next up is our Autumn 100, back in Goring, in just under four weeks time.