Our original event back in 2011, the NDW100 is now in its twelfth year. Usually either blazing hot or incredibly wet, we seemed to continue our streak of good weather at events for this year, with a dry, warm but beautiful day, night and day again. This was our 48th 100 mile race and finally took us past the 10,000 starter and 7,000 finisher marks which have been looming for a while.
This is arguably our toughest regular season 100 miler, with the slowest on paper finish times, course records and lowest finish rates. The good conditions did not change any of those things, however we did see the highest ever finish percentage for this specific race, with 67% of the 219 starters making it home under the 30 hours. Testament as much as anything to the incredible support of the 105 strong volunteer team in doing everything in their power to assist the runners.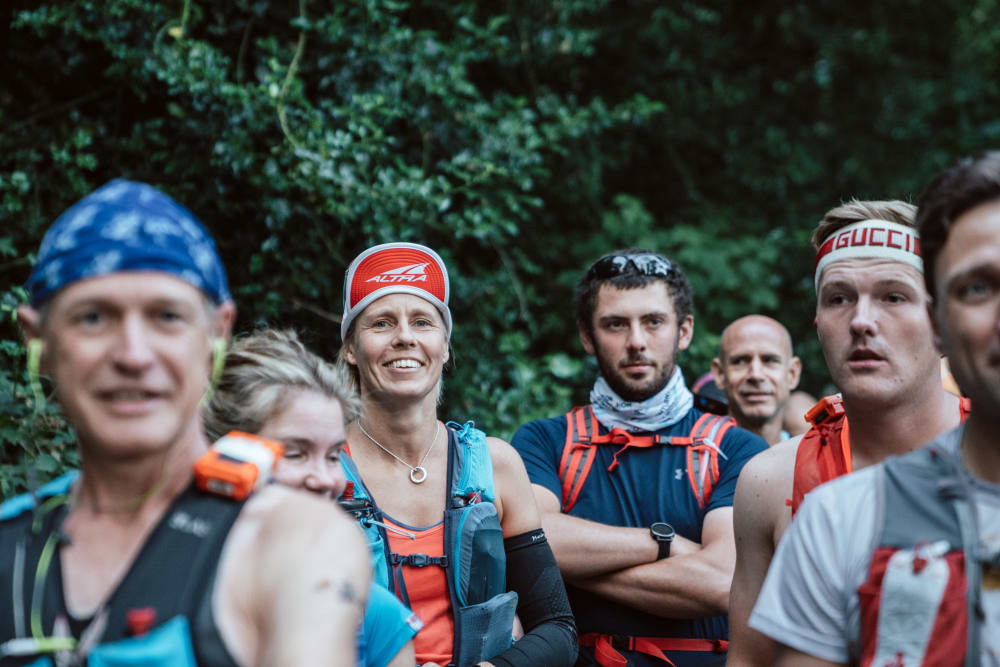 The womens race was a closely fought affair with the margins between the front runners often mere minutes, with the lead changing hands several times throughout the race.
Initially Tina Bergman led the way, but was forced to drop at CP3 a quarter of the way in with a knee problem. That left Linn Davies-Sahlström in the lead, with Anna Brown close behind. By Botley Hill at mile 43, Anna had crept ahead and she held a six minute lead through the 50 mile aid station at Knockholt Pound in 9:29.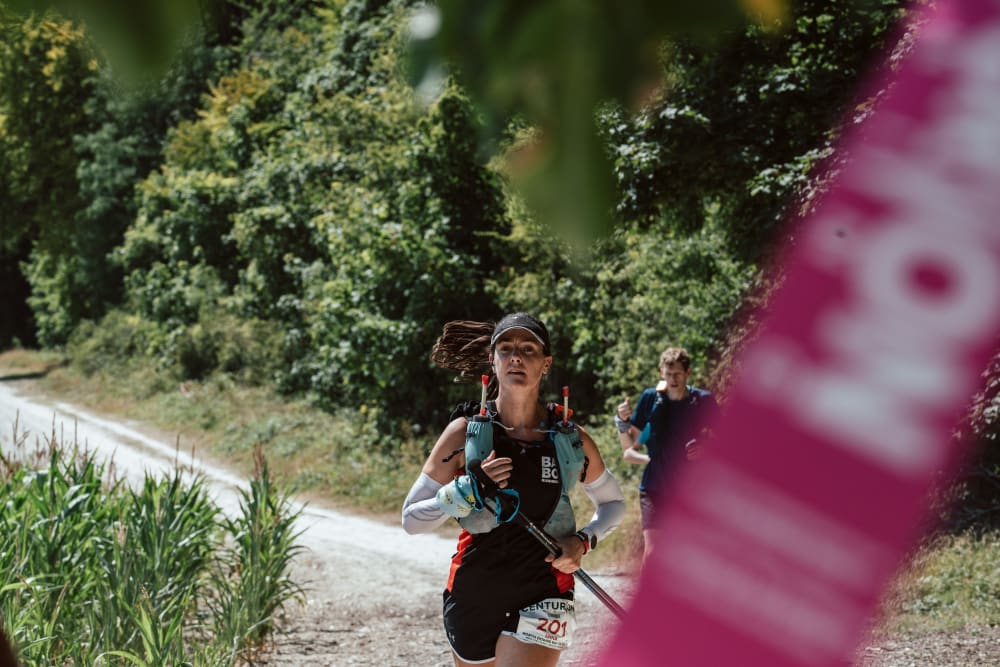 Anna Brown
The gap between the front two stretched to a maximum of 15 minutes at one stage, before Linn began to reel Anna in in the final quarter of the race, eventually passing her with just 10km to go. She held on for her debut Centurion win in a time of 21:35 with Anna picking up second in 21:48. Third place went to Samantha Lloyd who had held position from as far back as the 50km mark, in a time of 22:55.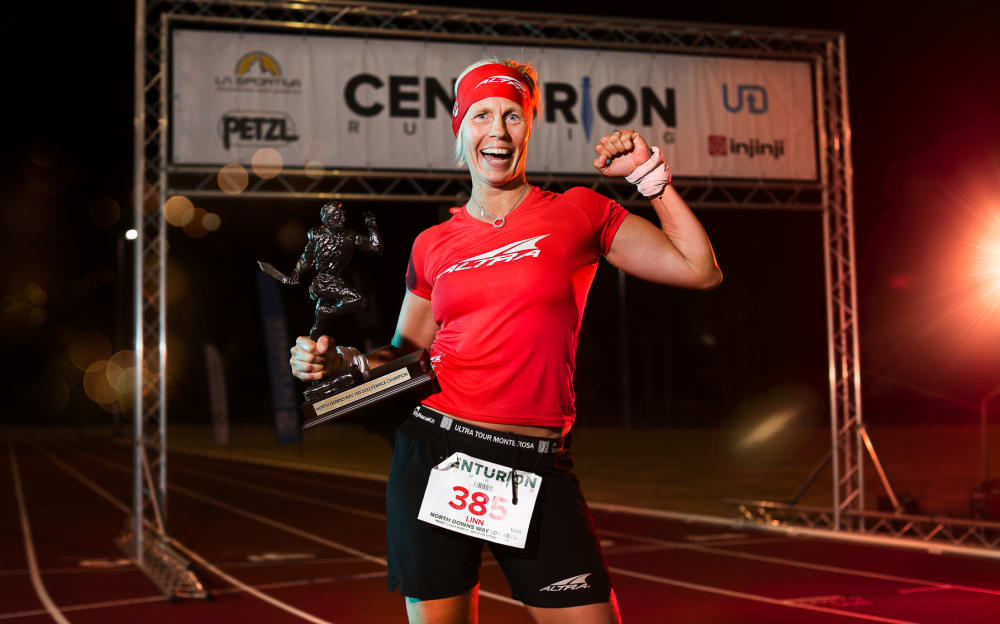 Linn Davies-Sahlström
In the mens race, Norwegian native Simen Holvik led the way early on with a sizeable group of five or six runners. The pace was relatively pedestrian for this event, but some would simply call that sensible given the arduousness of the course. He began to stretch away over the second quarter of the race, despite suffering a fall early on. Approaching the half way point, Peter Windross eventually passed him for the lead and came through Knockholt Pound in a familiar position (he led the race here in 2020 also), in 7:32 elapsed. Behind him Charles Pearson was having a good race leapfrogging from second to third and back again. But it was a storming Mark Lynch who has gradually improved over many years of running our events, who impressed over the second half. Like Linn, he ran his way to the front, passing Peter with only 20 miles to go and held on there for the win in a time of 16:52. A great way to celebrate his 43rd birthday.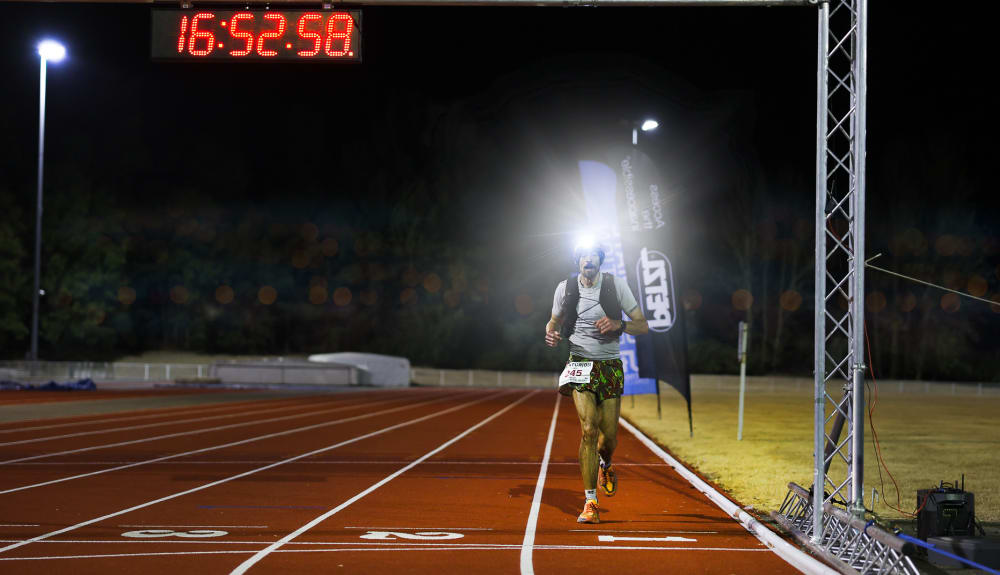 Mark Lynch (Photo: Stuart March)
Peter rode the rollercoaster and impressed everyone by finishing strong in 16:59 despite suffering a range of issues. Third place was taken by Charles Pearson in his debut 100 in an impressive time of 17:28. At 24 and a blazing fast short distance road background he clearly has a lot of potential in the sport.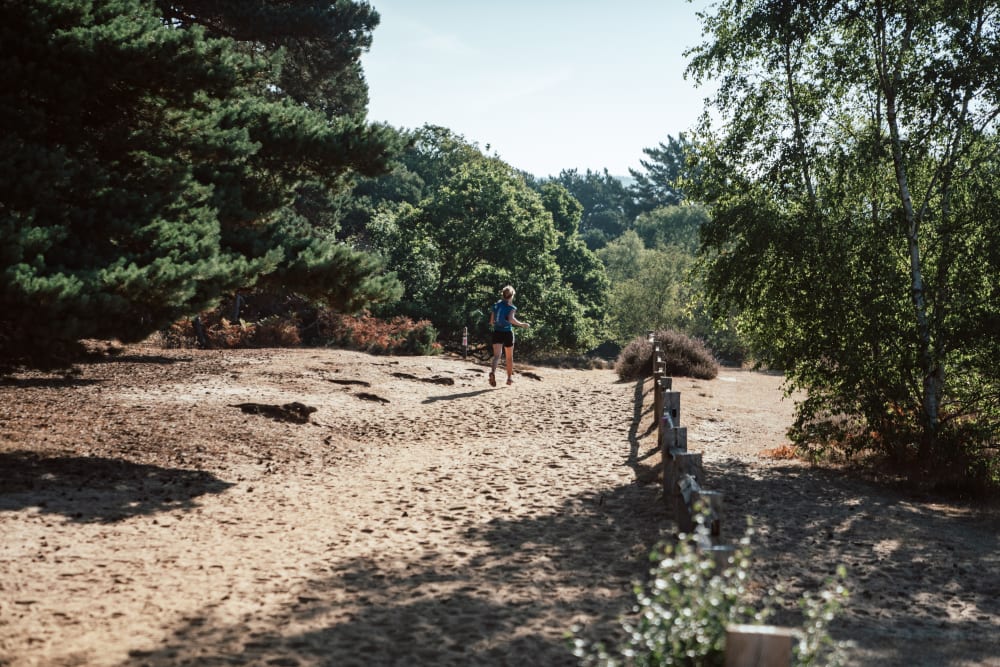 The stories always run deep in the 100s. Some special mentions are required. Firstly, to John Fanshawe. After setting a new V75 100 mile world record in 2021, he came to this event and became our oldest finisher of any race, at 76 years young. His time of 28:35:10 almost beggars belief. As with Ken Fancett we are seeing a world class athlete running these races. John travels to the Spine in January. Speaking of Ken, he finished his 92nd 100 miler, his 10th NDW100 and his 37th 100 miler with us, this weekend, on his way to winning his age category.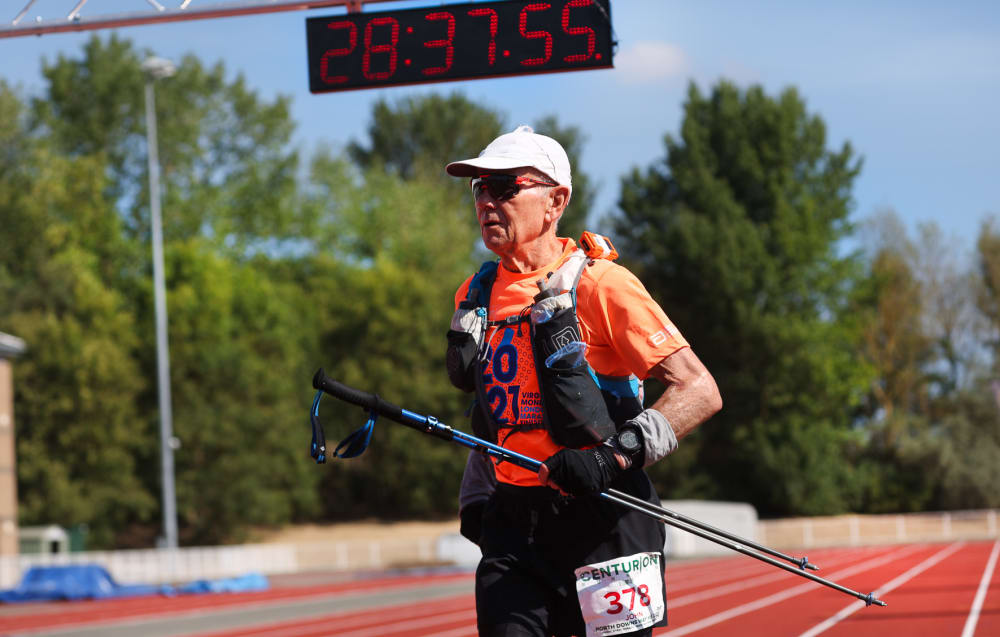 John Fanshawe at 76 our oldest ever finisher (Photo: Stuart March)
Age Cat winners were as follows:
First FV40 was race winner Linn. First FV50 went to Sam Lloyd in 22:55, a new Age Cat Record.
First MV40 was race winner Mark. First FV50 Peter Windross in second. First MV60 went to Ronald Davies in 25:36. Ken won the MV70 category.
It was a pleasure to welcome Hannah Hall who volunteered at Box Hill in 2011 when we held our first race here as an out and back from Farnham. It is wonderful to see faces from our early days still around in our community.
A huge thank you to all of our volunteers as ever, 105 of them made this event possible.