The first 50 mile event of the season takes place this coming weekend, our fifth annual Chiltern Wonderland 50. The course is a loop starting and finishing in Goring On Thames and has quickly become a firm favourite with our community. The trails traverse beautiful rolling hills and valleys, visiting small hamlets and villages scattered around the Chiltern landscape. The trails are quiet and feel remote for how central they are - all of this led to the race title 'Wonderland'!
The weather forecast looks close to ideal, much as for the Thames Path 100 last weekend. A low at the start of 11 degrees, rising to 18. The trails are dry and fast. And with the cast of athletes on the start list, it may prove to be an exciting race to say the least. We welcome back three past champions of this event including both the mens and womens course record holders. Plus over half a dozen previous Centurion event winners as well as some exciting new protagonists.
WOMEN
Amy White: Amy is the returning champion from 2018 and the course record holder. In the four ultras she has run she has two wins and two second places: Race to the King, Race to the Tower and Wendover Woods 50.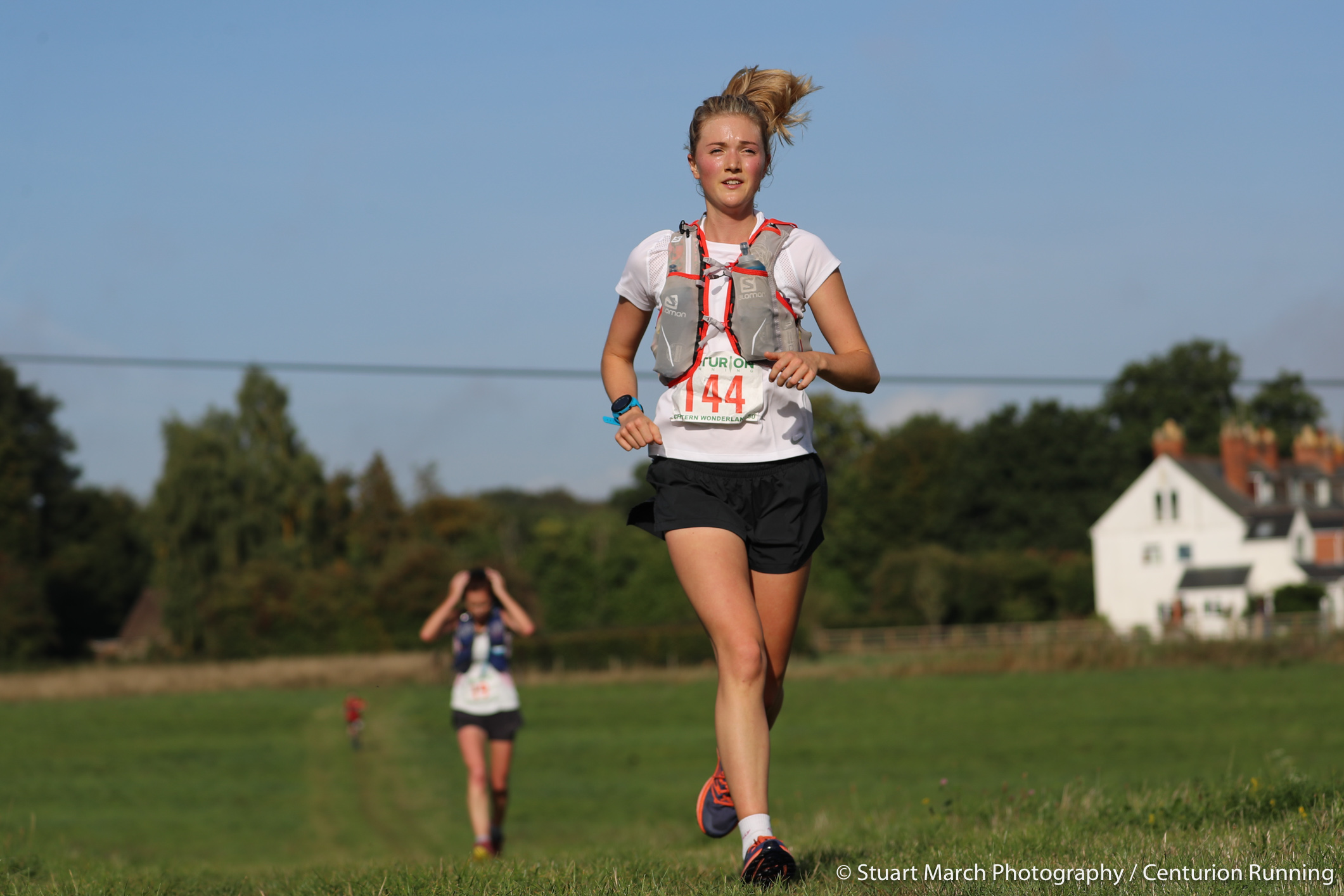 Amy White, 2018 Champion and Course Record Holder
Alice Hector: Alice won our second North Downs Way 100 back in 2012 in her early foray into ultrarunning. She then went back to triathlon full time and competed as a professional for many years. She has finished on the podium in many pro triathlon events including Ironman 70.3 and full Iron distance events. She is just coming back to ultras and it will be great to see her back on the trails once again.
Laura Swanton: Laura has been one of the most consistent performers in ultras in recent years. She was our 2018 Grand Slam champion, finishing 3rd, 2nd twice and 1st in her four events that year. A previous champion at the Arc of Attrition, she was second there earlier this year in her only other 2020 race to date.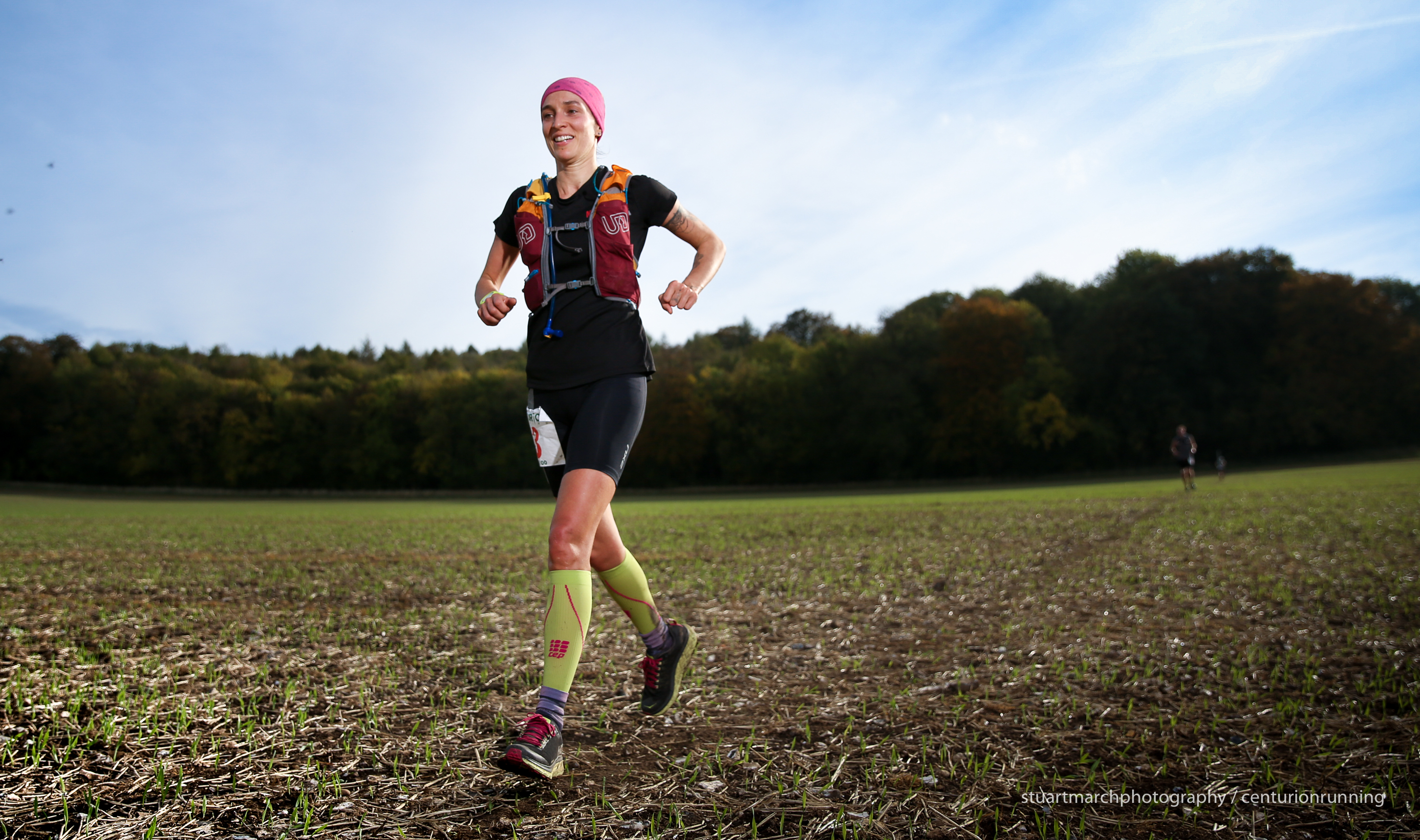 Laura Swanton running at the A100 in 2018 on a section of the course shared with the CW50
Charley Jennings: Charley has twice finished our 50 mile Grand Slam, winning it in 2017. In that year she was also just one second behind winner Rachel Fawcett at this event as the two crossed the line. She has also won the HARP 24hr three times.
Karen Hacker: Karen was last years NDW100 champion and has finished on the podium at Wendover Woods 50 and all three Threshold Sports 'Race to the...' events.
Kit-Yi Greene: Another really consistent runner, Kit-Yi has finished in the top five at all nine of the ultras she has finished. Her bests include wins at Norfolk 100km and Peddars Way and a third at the TP100 in 2018.
MEN
Jon Ellis: Jon is quite simply the most consistent high level performer at our 50 mile events. He is the course record holder here and at the NDW50. He has run this race twice before and his record breaking year in 2017 saw him set a seemingly untouchable Grand Slam 50 record of 27:31, winning three of the four events along the way. The only one missing, Wendover Woods 50, he came back and won at the end of last year. He has tried his hand at some longer stuff along the way, but it's fair to say with his natural speed and ability to pace over hilly trail, this race is right in his wheel house. He is in great shape and will be a hard man to beat.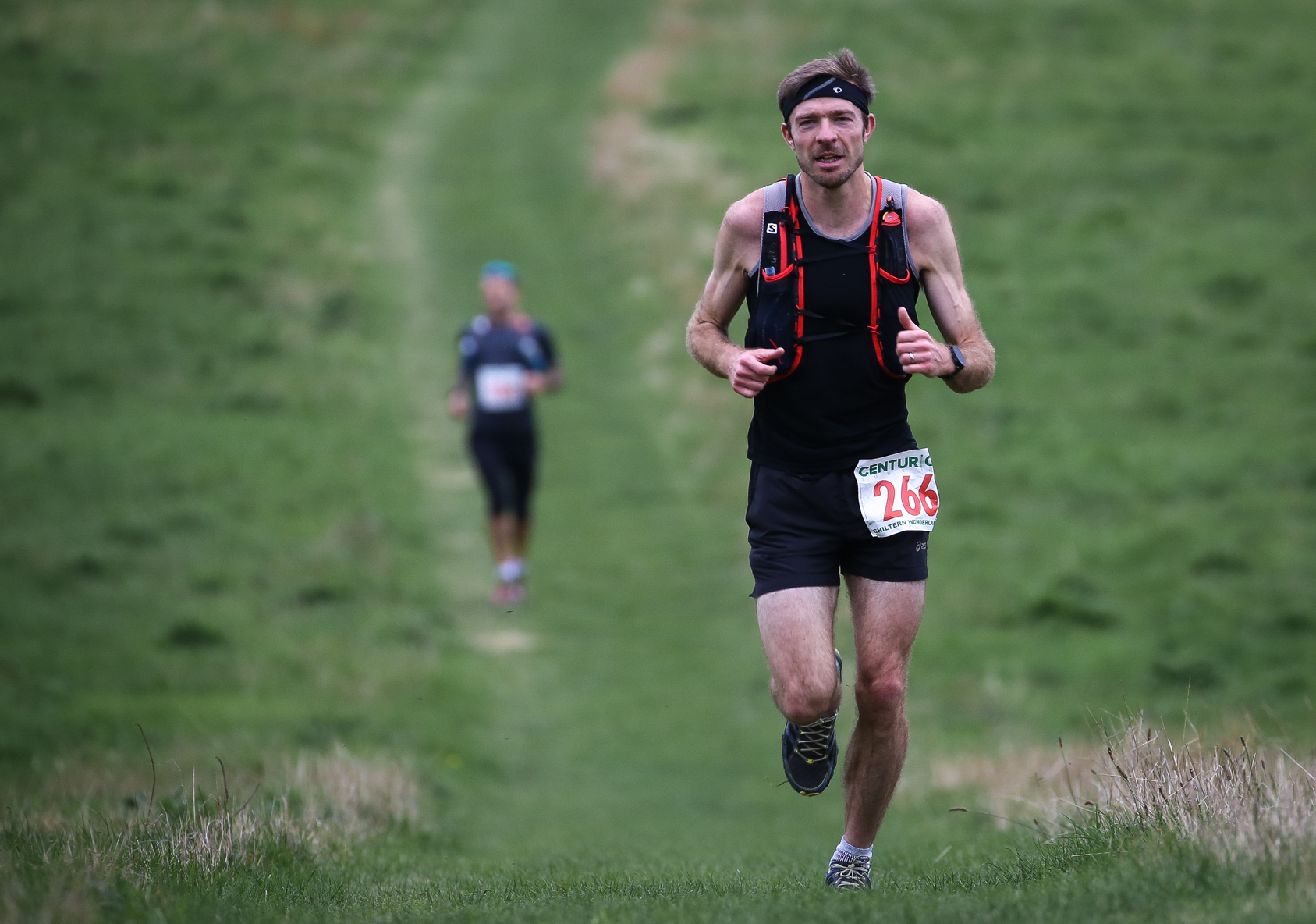 Two-time CW50 and Grand Slam 50 record holder Jon Ellis returns to this event looking for a hat trick
Ed Knudsen: Ed won the event last year in a storming 6:34, which puts him second on the all time list behind only Jon. He has also finished second at the NDW50 and twice won the Marlborough Downs Challenge 33 amongst others.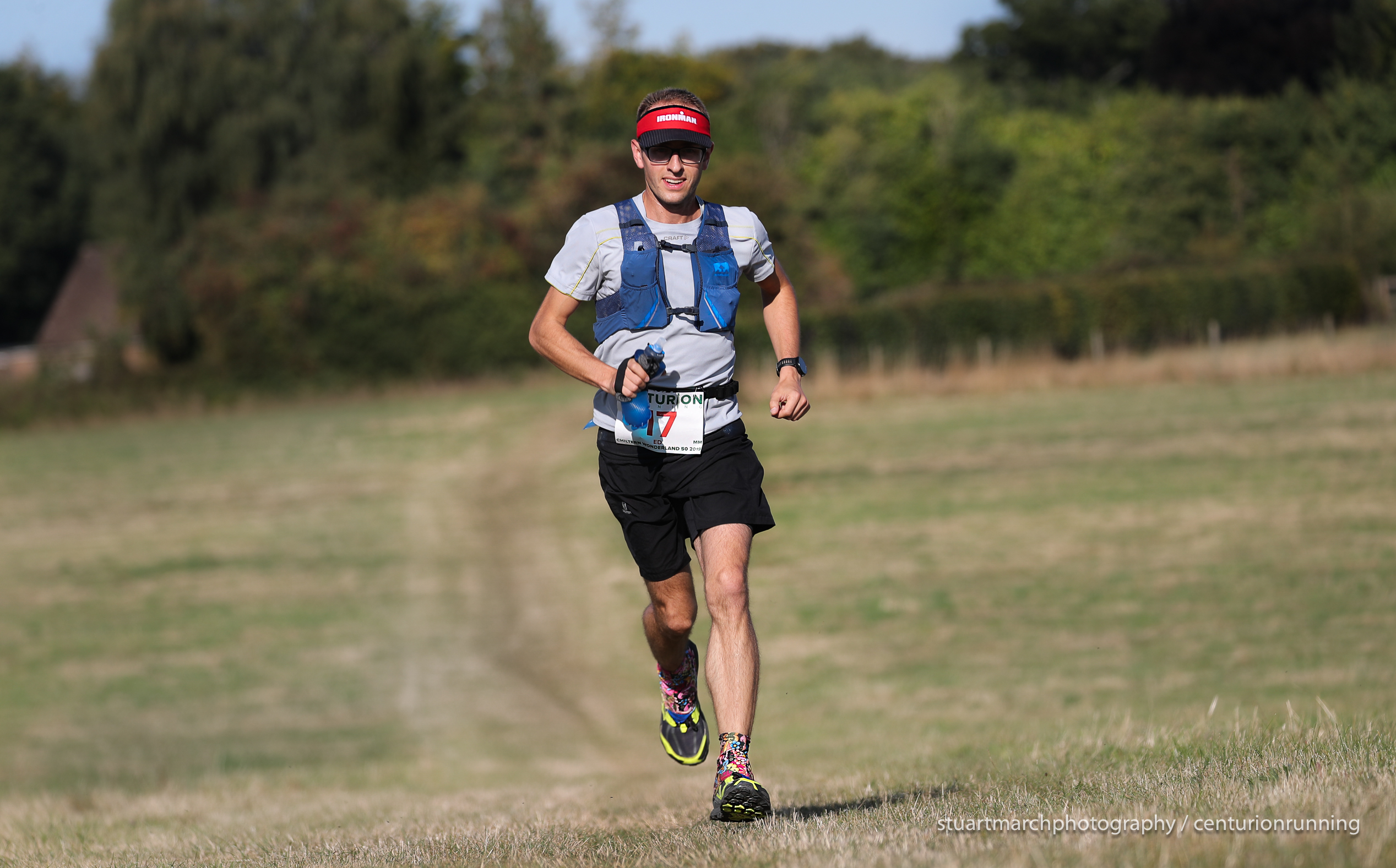 2019 CW50 Champion Ed Knudsen returns to try to make it two in a row
Rob Corney: Rob is one of the fastest marathoners we have ever had enter one of our events. With a best of 2:19 at Brighton last year, he has also won the Windermere Marathon outright. Ultra wise, the only result seems to be a win at the Snowdonia Trail Ultra 60km in 2018. He is relatively local and could be a very exciting prospect on the day.
Benjamin Parkes: Our 2019 SDW50 champion and screaming fast 2:26 marathoner, we did list him in the preview for last weekends TP100 where he was also an entrant but he didn't start there, perhaps saving it for this one or perhaps just taking time out from racing. He may or may not be a contender this time.