The eighth edition of what will be our largest ever 100 mile starting field is nearly upon us. The South Downs Way 100 is a classic route, featuring enough climb and descent to keep things interesting, stunning vistas over the surrounding countryside and coast, as well as some superb fast running. The course changes very slightly this year with a new start in Matterley Bowl which should afford a spectacular start for our 375 runners.
The course records have stood for years. Jean Beaumont's 16:56 from 2013 and Mark Perkins' 14:03 from 2014 have seemed untouchable. Can anyone get close or potentially go under, this year?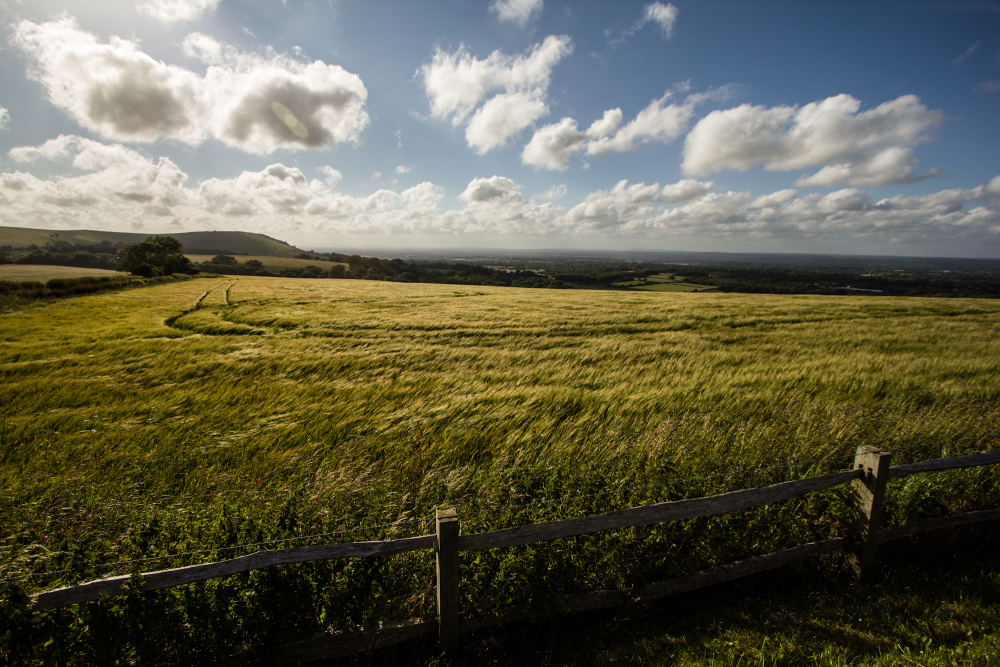 MEN
Marcus Scotney: Marcus is a previous GB Trail and 100km team member and has competed at the highest level in the UK. His list of wins is impressive. The Dragons Back, Spine Challenger, Cape Wrath Ultra. 6:56 for 100km at Winschoten in 2016 puts him as one of the fastest runners we've had toe a starting line. He's been competitive in the mountains, over rough terrain and on flat road. His credentials suggest he could do something spectacular here.
Paul Maskell: Paul won our 2017 Autumn 100 in 14:34 and has subsequently gone on to qualify for the British 24hr team with a superb 247km at Tooting Bec last September. He is a two time winner of the Arc of Attrition and 2018 GUCR champion. It is great to see him running here in his tune up to this years 24hr World Championships in Albi in October.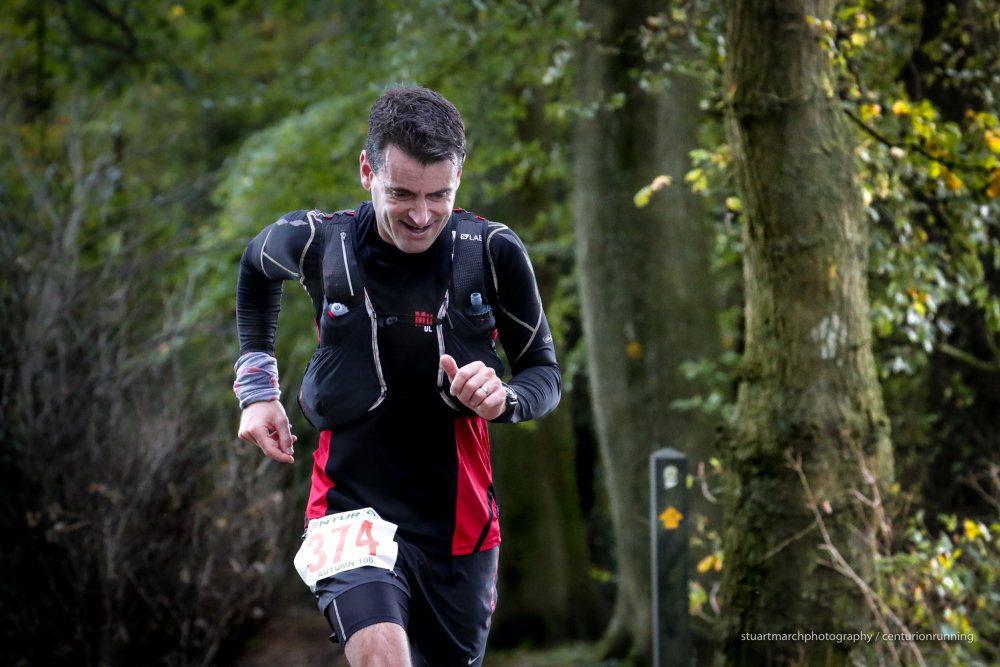 Ian Hammett: Our 2019 Thames Path 100 winner in a blazing fast 14:36. Lining up for race two in his Grand Slam attempt, Ian is on great form in 2019 having also banked a marathon PB. He's had plenty of top results over recent years but seems to have lifted things to that next level for 2019.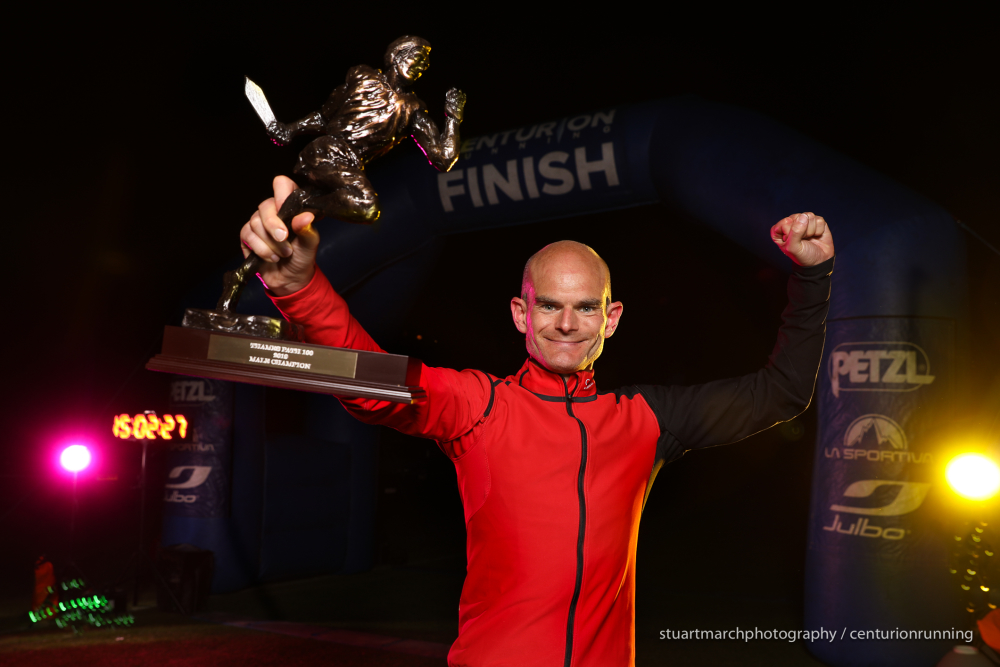 John Melbourne: Ran Ian hard at the Thames Path 100, closing all the way to mile 85 before fading just in the very final stages but still recording a superb 14:58. He ran a superb third here last year in 15:56.
Jon Ellis: Jon is our Grand Slam 50 mile record holder, in a 2017 season where he won the SDW50, NDW50 and CW50 before missing out narrowly in the final race of the year to finish second at the WW50. He still holds the course records at the NDW50 and CW50. More recently he has run himself onto the podium at the Highland Fling and tried his hand at international races. He ran this race as his first 100 last year and struggled in the final stages but hung tough to finish 4th in 16:16. He knows if he gets this right, he can run something spectacular and his training has gone well. Fingers crossed we get to see some fireworks.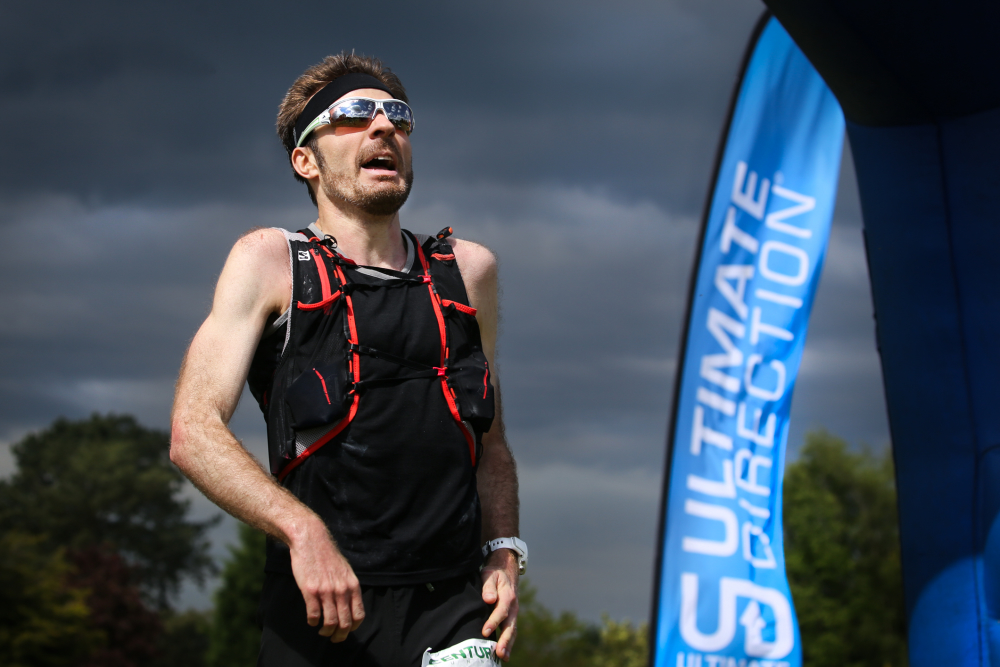 Geoff Cheshire: Geoff has been one of the most consistent high level performers in the last couple of years on the circuit in the South East. He was Race to the Stones winner, before coming to our events and running home the 2018 winner of the Chiltern Wonderland. He started 2019 finishing 2nd at Country to Capital, 44 miles in a hair under 5 hours and is certainly ready for this, his first 100. As part of our regular course marking team at all our events, he has also had the chance to recce much of the route.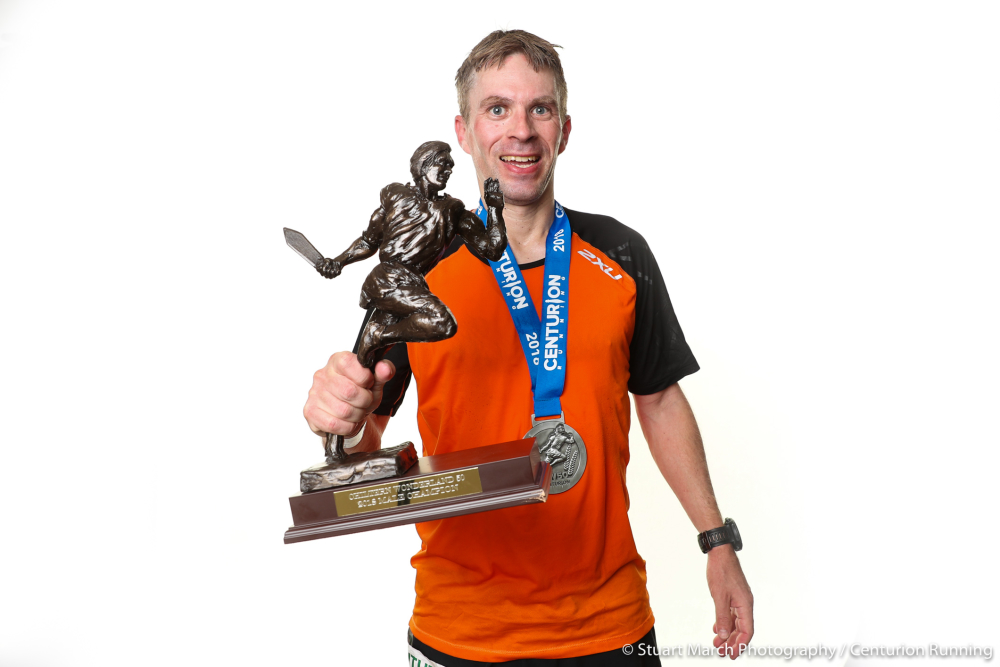 Peter Cromie: Peter has already won the Dublin to Belfast Ultra this year, 173km in 17:44, a race he also won last year in a blazing 16:16. In 2018 he ran 10th at Bigs Backyard, ammassing 254km in the process. He has won the Mourne Way ultra numerous times and finished second at the Grand To Grand Multi Stage race in 2017.
Jack Galloway: Jack won the 2017 South Wales 100. He was second at the Snowdonia Quarter in 2018 and has so far recorded a 2:35 marathon in 2019.
Jonathan Palmer: This looks like Jonathan's first 100, but in the past few years he has finished 8th at the V3K, 5th at the Lakes Sky Ultra and earlier this year won the Chester Ultra, 50 miles in 6:33.
David L'Anson: In 2018 David was second at both the Thames Trot and the Oner.
WOMEN:
Sarah Morwood: Two time winner of this event, in 2014 prior to a major bike accident, and then in 2017 bettering her time from 3 years previous. Between 2017 and 2018, Sarah went on to represent GB on the trails. Her record is too extensive to list here - she has won literally dozens of events and she will be looking for her 8th Centurion trophy to date. Late last year she was involved in a major car crash and spent the first part of the year in intensive rehab with no running. Just last month she returned to racing with an excellent win at the Tuscany Crossing 100km. If she is able to run close to her 2014 and 2017 performances it will signal another incredible return from traumatic injury and speaks to Sarahs incredible resilience as an athlete and person.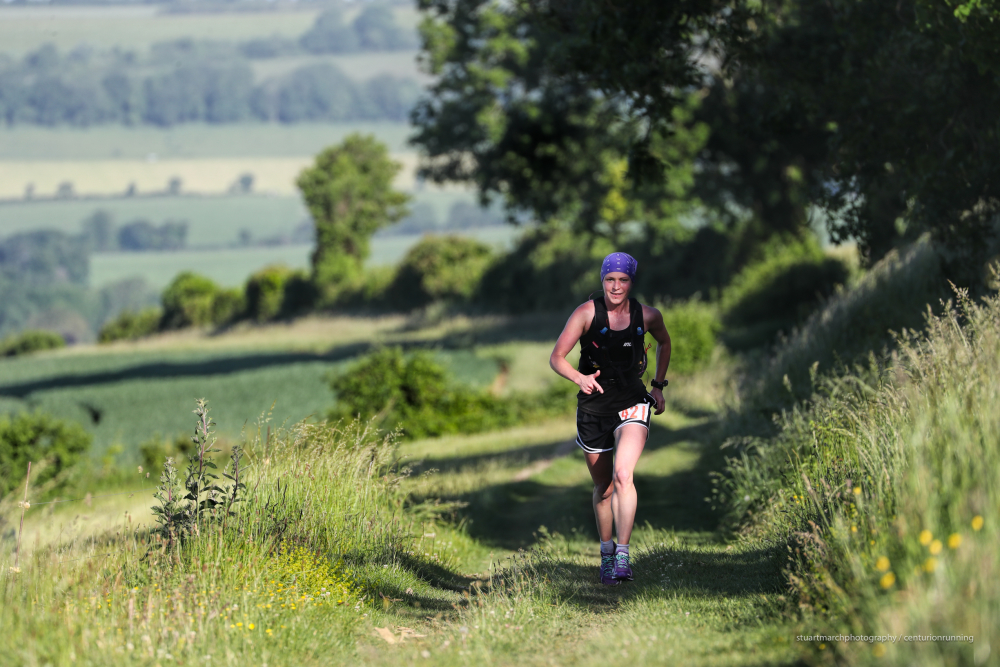 Edwina Sutton: Eddie has been a long time member of our Centurion Ultra Team and one of our coaches at Centurion. She had a glittering career in Iron distance triathlon before turning to the trails. In 2014 she ran home the winner of the South Downs Way 50, and went on to various other top performances at Uk Ultras between 50km and 50 miles. In 2016 she represented England at the ACP100km and finished 2nd, later that year she went on to win the Chiltern Wonderland 50. More recently she has turned to multi day running and recently won the XNRG event along this very trail. This will be her first 100 mile race and it's going to be really exciting to see what she can deliver.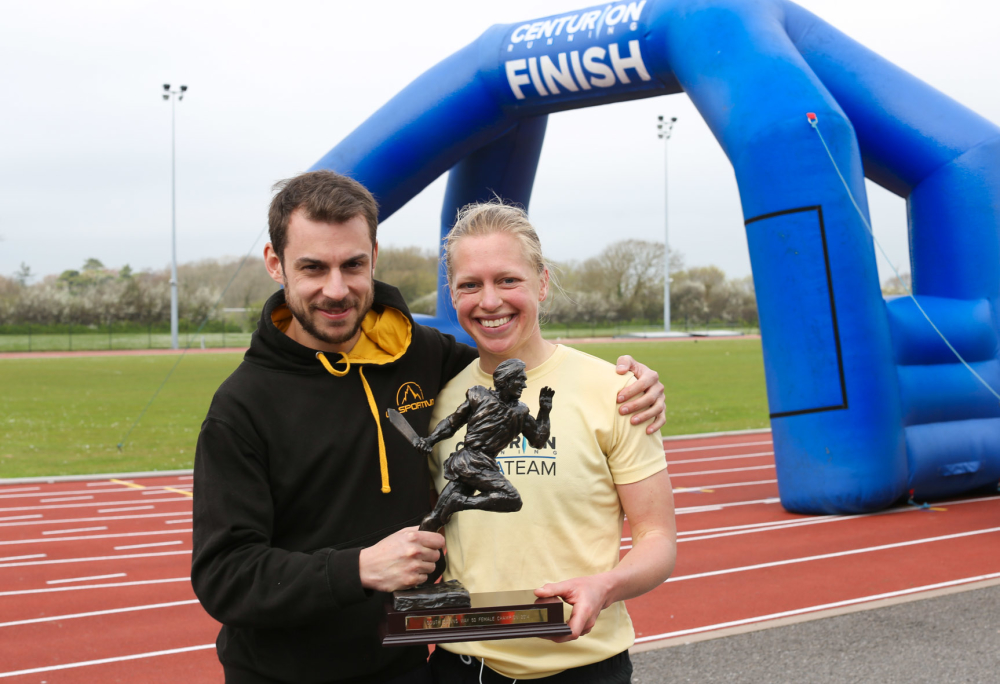 Ingrid Lid: Our 2018 NDW100 Champion, Ingrid ran home 2nd at the Thames Path 100 last month. She had a close fought race with eventual winner Debbie Martin-Consani but started her Grand Slam attempt in excellent fashion.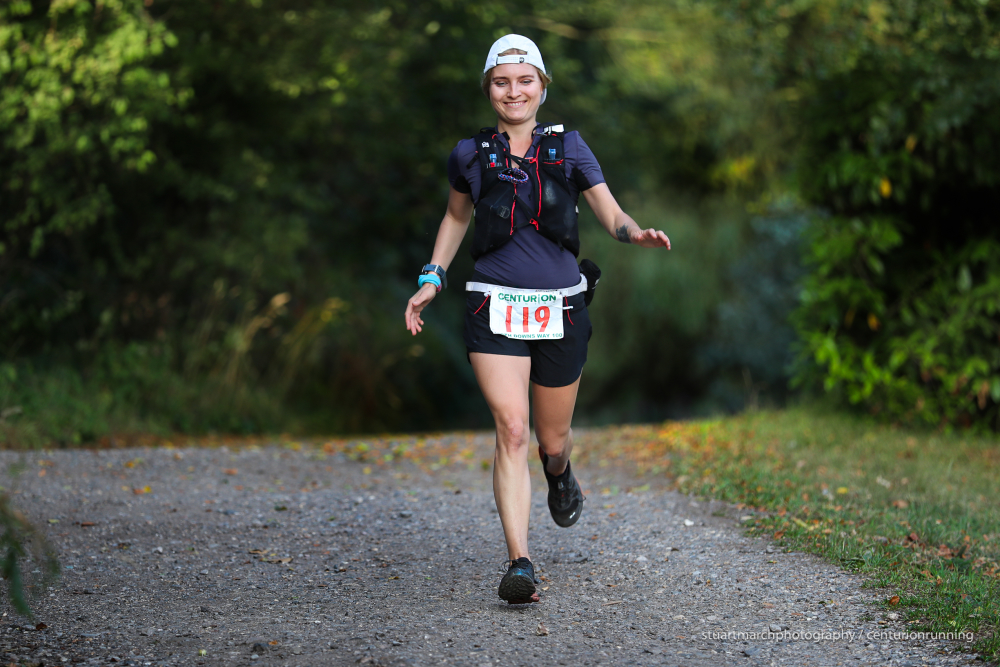 Sarah Hill: Sarah's results look solid and consistent amongst some good sized starting fields. Amongst many top ten finishes she has wins at Race to the Stones, the Pilgrims Challenge, Round the Island (twice) the Fox Ultra and the Druid Ridgeway Challenge all to her name in the past three years.
Michelle Maxwell: Michelle won our 2017 NDW50 in 8:26. She has also won the Jurassic Quarter and the Beacons Ultra in the past.
Rebecca Lane: 3rd here last year she has also run top 10 at the TP100 and won the Chiltern 100km, 214km and St Peters Way ultra.
As always, you can follow the race live via this link starting from 0600 Saturday.