Here we are with event number four of our 2018 race season and our second 100 miler. We have a strong field in both the mens and womens events, let's start with the women's this time. An anticipated 300 starters will set out from Winchester at 0600 on Saturday 9th June with the hope of making it to Eastbourne inside the 30 hour cut off - noon on Sunday.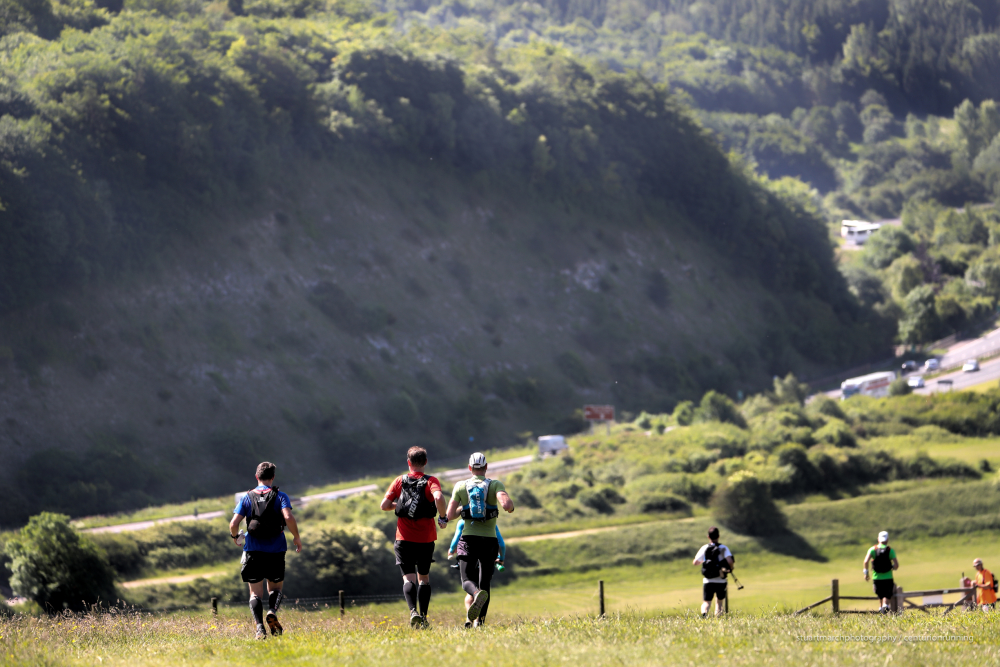 WOMEN
Sarah Cameron: Sarah has raced with us only once before, taking second at last years NDW100 in a little over 20 hours. Living and racing in France she has many top results to her name out there with notables including a win and a third at Templiers (100km version) and a 12th at OCC amongst many others. It looks like she has two wins from two already in 2018.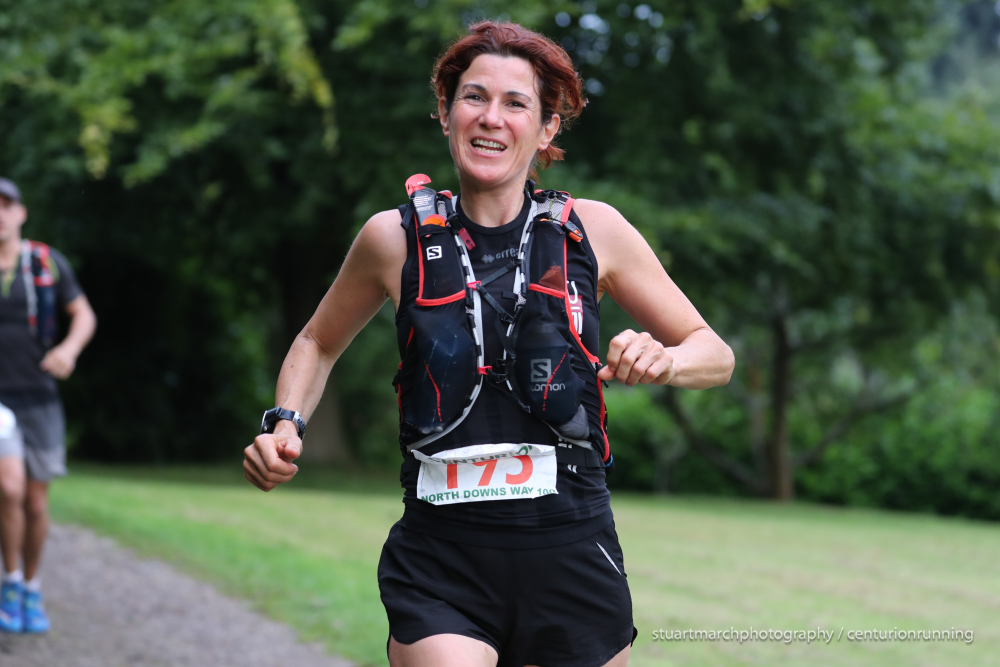 Sarah Cameron at last years NDW100
Rachel Fawcett: Third here last year in 18:59. This year she has already run home fourth at the TP100. In the past she's also won our Chiltern Wonderland 50 as well as taking home thirrd in last years Green Man Ultra.
Laura Swanton: Laura impressed at last months TP100 where she ran home second. Third at last years NDW100 and fourth at Wendover Woods 50 she has also picked up the win at CTS South Devon in 2018.
Mauland: Mari dropped from the TP100 in May after suffering in the heat and she has a Western States place later this month so we're unsure if we will see her go for this one in full on race mode, but her pedigree is without question. Last year she won our Grand Slam and took home three wins at the TP100, NDW100 and A100, with only this race eluding her - she took home fourth in 19:11. We hope she is on the start line raring to go!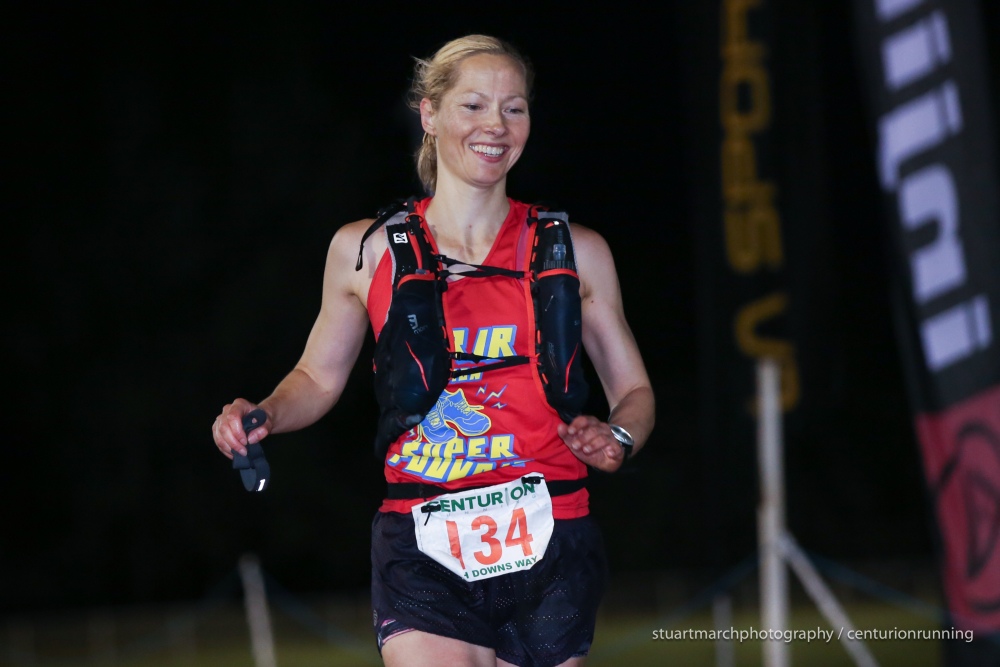 Mari taking home the win at last years NDW100
Sarah Sawyer: Much like Mari, Sarah has been racing recently over in Bhutan and that followed her win at the NDW50 last month so it's not clear if she will go all out here. She was sixth here in 2016.
If Sarah and Mari both come in ready to race it will be great to watch a deep field duke it out. Otherwise it looks open for the other three ladies who are all regular strong performers.
MEN
Jon Ellis: Last years Grand Slam 50 mile winner, with overall victories at SDW50, NDW50 (Course Record) and CW50, this is Jons first step up to the distance and we are fascinated to see what he can do. He's already had a good start to the year with a third place at the Highland Fling so we are hoping for a dazzling debut 100 here.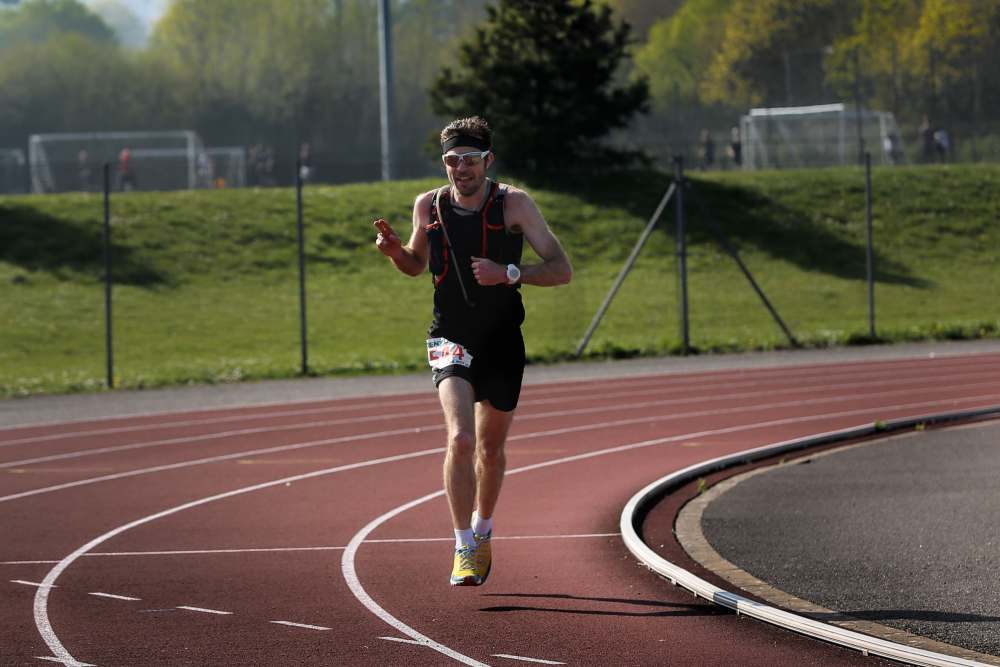 Jon running home to the victory at the 2017 SDW50
Pete Windross: Pete won the TP100 last month by a clear margin in 15:49. He was a top 10 finisher here last year too and he does seem to be getting stronger as the races and months tick by so we hope he will be in shape and recovered enough to put pedal to the metal again here.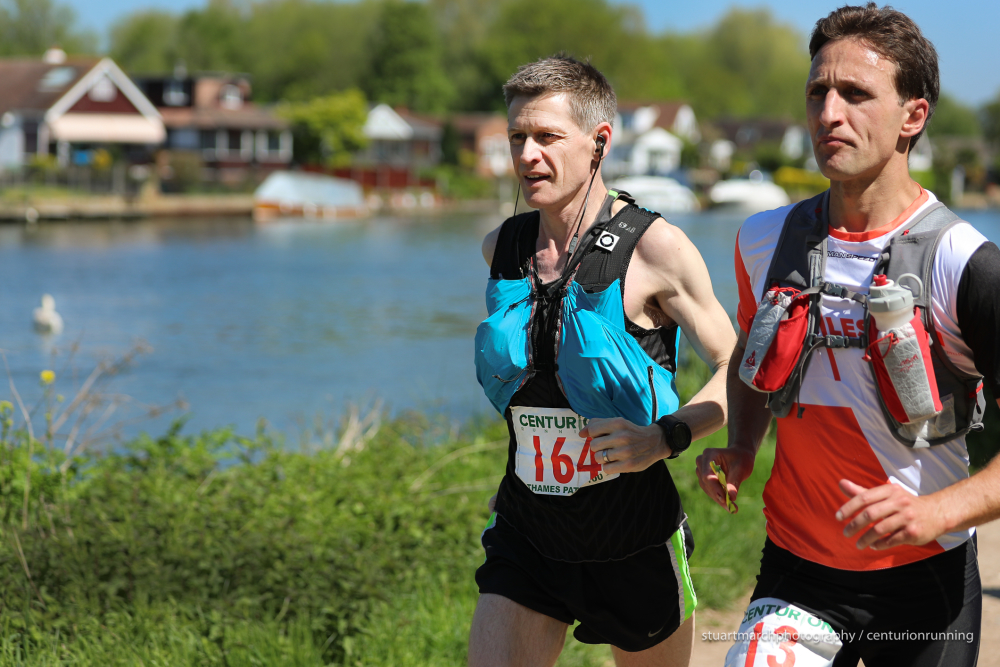 Pete Windross running with Ed Catmur at the TP100 before going on to the win
Stellan Fries: Stellan was the man who led the 2016 SDW100 until mile 95 where he went off course just before Jevington and spent some time in the wilderness. He's back again for his third outing looking to better his PB here of 17:25.
Alistair Palmer: Alistair took home second at this years SDW50, although his day out was overshadowed by Tom Evans annihilation of the course record. He ran in that position most of the day and finished strong. He has 5 top 10s in 5 Centurion starts so he is a consistent performer.
Stephen Hobbs: 7th at the 2017 WW50 before hopping up to take third at this years TP100 in an impressive 17:55.
Ed Catmur: Four time winner at our events, Ed is slowly coming back to strength with a 25th at the TP100 this year. Hopefully he continues his rise again here.
John Melbourne: John has a depth of ultra experience now and that culimated in a terrific run for fourth at the NDW50 last month where he finished extremely strong.
Mike Ellicock: Relatively unknown Mike has a marathon PB in the 2:30s and a recent Bob Graham round finish. The only ultra we are aware of was his strong fifth at the SDW50 last year.
Charles Harpur: 1st at the 2015 SVP100km. 2nd at last years Beacons Ultra.
Jeremy Mower: Super experienced runner from Wales who amongst other things has represented Wales at the 24hr Commonwealths and has a raft of solid 40 mile/ 100km times to his name.
Follow the race via the live link on the homepage from Saturday - first update will be from QECP Check Point 2 at 22 miles and then at the following CPs: 4, 7, 8, 10, 11, 12.