The final event of 2016 and a brand new one, the Wendover Woods 50 is going to be a great spectacle. The course consists of five 10 mile loops, each with just under 2000ft of climbing for a grand total of 10000ft of climbing fun.
For a deeper look in to the course, you can check out our breakdown here in our notes for runners.
It's certainly the case that patience will pay huge dividends in the later laps. Expect some to go off hard and pay the price with an early bath or a painful grind to the finish.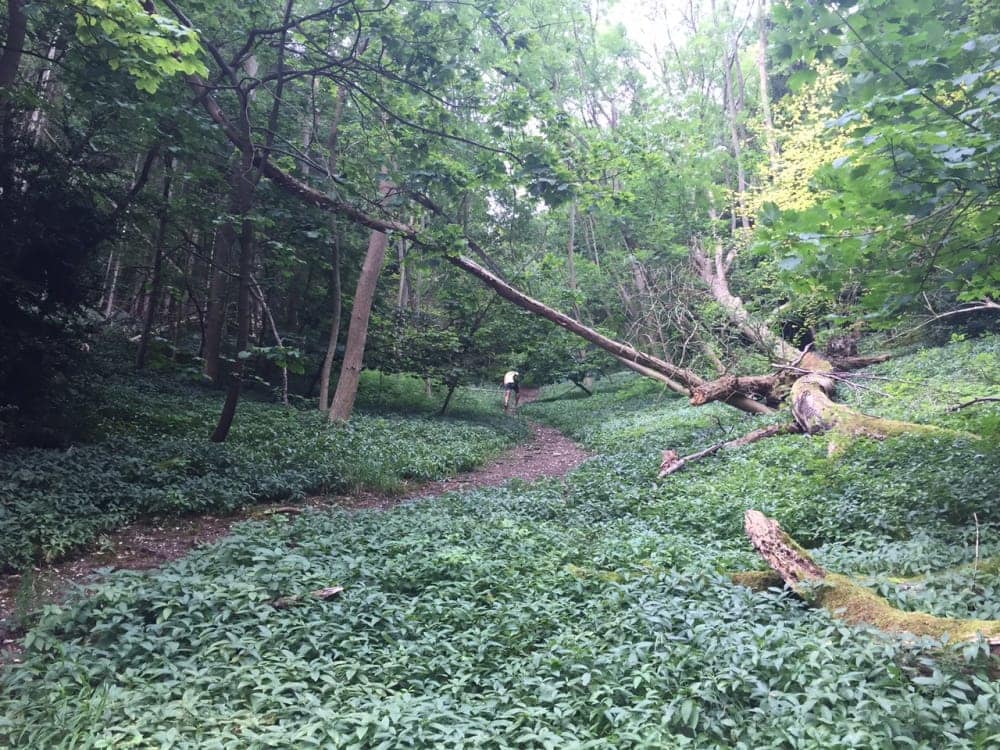 With 47 people looking to complete the inaugural 50 Mile Grand Slam of 4 Events in one year (the latest table of results is here), there is set to be some jubilation and most likely some heartbreak too at this one. Janette Cross leads the ladies standings and Warwick Gooch the mens. Hold on to your seats!!!
It's great to see a deeper level of competition at the front end in both the men's and women's fields. Here's a quick run down of some of the likely contenders.
MEN
Jon Ellis: After his run at this years Chiltern Wonderland 50, there is one clear favourite coming in. It's really hard to compare performances race on race but ceratainly with regards to the Male Performance of the year, Jon's would be a clear favourite amongst the 50s and a top 3 overall (Mark Denby's A100 and Craig Holgates TP100 down as the other two). He led from the gun and ran extremely well over the closing miles, despite holding a lead of over an hour on the rest of the field once Neil Kirby had stopped at the second to last check point. He really showed his class that day and it will be great to see him match that performance here.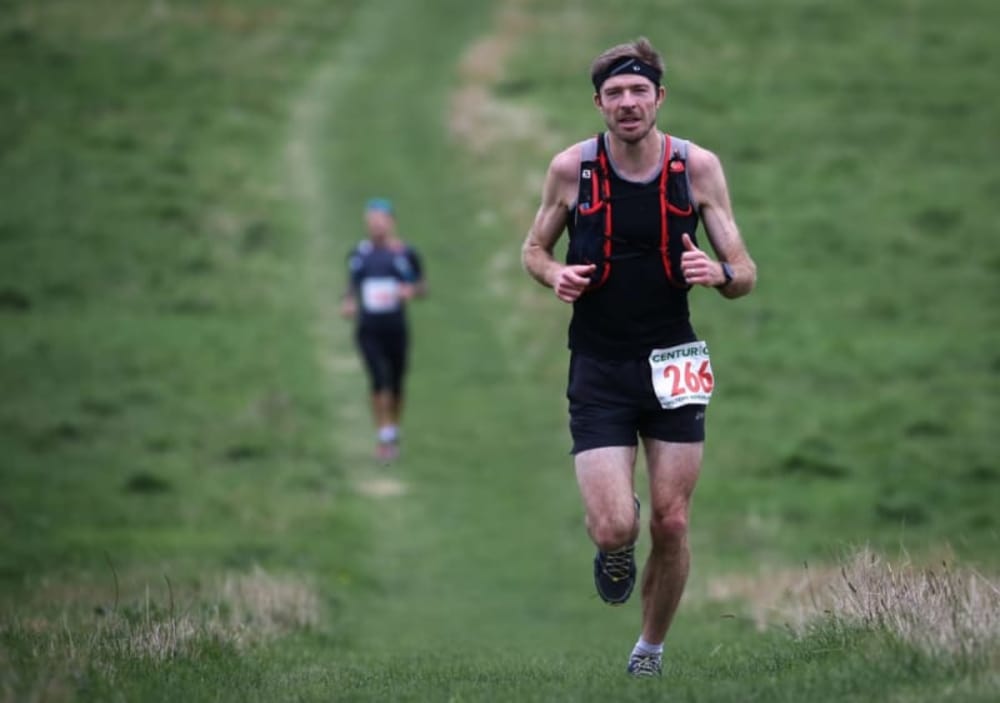 Neil Kirby: Winner of this years SDW50, NDW50, SDW100 and NDW100 - Neil was flying until the CW50. He changed tactic there, coming in off of no taper and wasn't able to sustain Jon's pace once they'd pushed through Bix at mile 17. In the end he stopped short at that one, but he will want retribution for that here and it will be great to see those two go head to head again. Living in Eastbourne, Neil gets some good climbing in his legs on the SDW so he will likely fancy the set up of this course.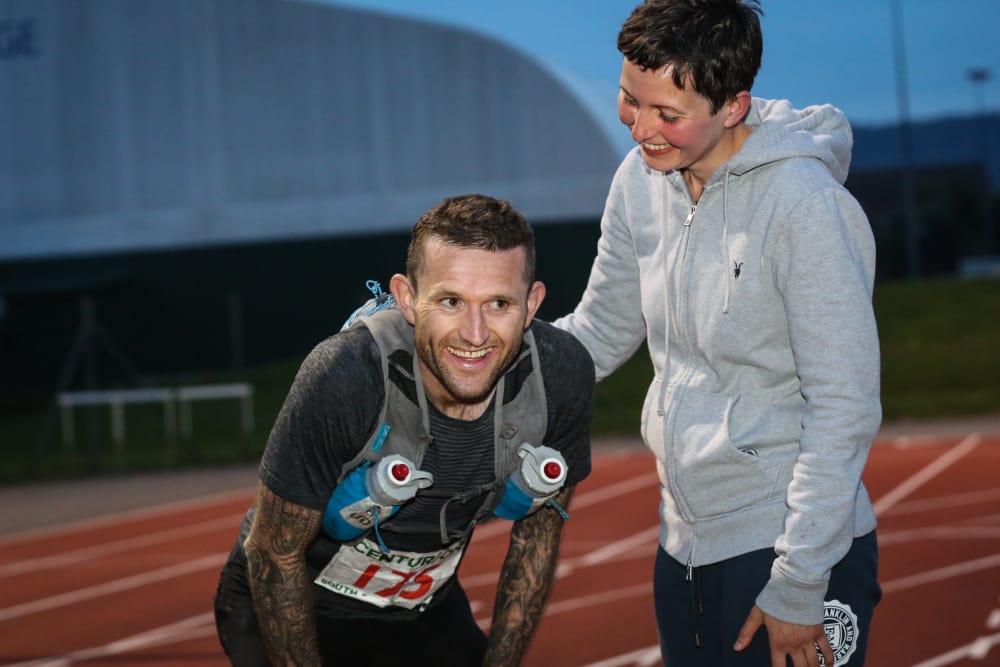 John Stocker: Our new Grand Slam 100 Mile Record Holder, with podiums at our last three races including the Chiltern Wonderland 50 he will both be looking to complete the 50 Mile Slam and do so in style. He ran the NDW50 with his wife Leanne so looks unlikely to challenge for the overall 50 Mile Slam title however.
Sergiy Ionov: Flew on to the radar with a 27:27 for 13th at this years Spartathlon. That is a really stellar effort, but of course on the road. That being said he has also finished top 50 at the MDS, a 27 hour Lakeland 100 and taken a podium place at the Wall this year, suggesting he is good on a variety of terrain.
Mark Innocenti: Mark had a good NDW50 this year, finishing 7th overall, but gets a mention here after a strong Stort 30 mile race last month where he clocked 3:16. This is a hugely different proposition but clearly the top end pace is there for him and he will be looking to step it up from his super debut 50 on the NDW.
The 50 mile Grand Slam record (this is the inaugural year) looks to be heading in one of three directions - Warwick Gooch (22:20), Dean Oldfield (22:36) or Nick Greene (23:39) - all three could be competitive in this race too, however this course could easily set a runner back multiple hours should they have a bad day, and there are a host of runners on 25:** hours behind them that could come through for at least a podium position.
LADIES
Sam Amend: Sam has unmatched raw speed (2:42 marathon) and comes in to this one with a first and extremely solid full year in ultrarunning behind her. Having dabbled in the past, she kicked off her 2016 campaign with a new ladies course record at Country to Capital, fending off Susie Chesher and Jess Gray whom have both gone on to super performances later in the year. Sam then moved on to the TP100, finishing 2nd overall to Craig Holgate and shattering the best all-time female 100 mile time we'd had at one of our events (this has since been bettered by Susie Chesher at the A100). She then moved on to 100km and won the Energia race in 8:09, a superb first 100km effort but one she is undoubtedly capable of bettering. Sam's recent run at the World 50km Champs saw her earn her GB vest.
Jess Gray: Jess had a great start and end to the year with a third at Country to Capital, a win at the SDW50 then in October a 2nd at the A100 in a superb time of 16:42. In between she stopped short at the NDW50 and SDW100 so she will undoubtedly want to come through and finish the year on a high with a good result here on a course that's very close to home.
Sarah Sawyer: Sarah has had a great year with lots of varied racing across different distances and terrains. She's able to turn her hand to each discipline successfully and most recently ran an 18:39 for 3rd at the Berlin 100 and a 2nd at Racing The Planet's Atacama Crossing in October.
Sophie Carter: Much like Sam, for raw speed Sophie is in a class above, in fact probably a class above almost all of the men too, with a 2:48 marathon PR. Recently she came home 1st/ 7th overall at the Stort 30 and although on a flat course, showed good sign that a conversion to trail and ultra running may go off with a bang.
With Live Timings after each 10 mile loop, tune in to the home page from 0800 Saturday 26th November for tracking and updates.