This was the eleventh edition of this wonderful little race, where Centurion Community spirit is at its highest. It is always a great way to finish the 100 mile season. The four different out and backs that make up the course allow everyone to share in the bubble of event weekend even more than usual. With runners cheering each other on throughout the race and the volunteers helping them out and back through HQ at Goring on Thames at the end of each spur.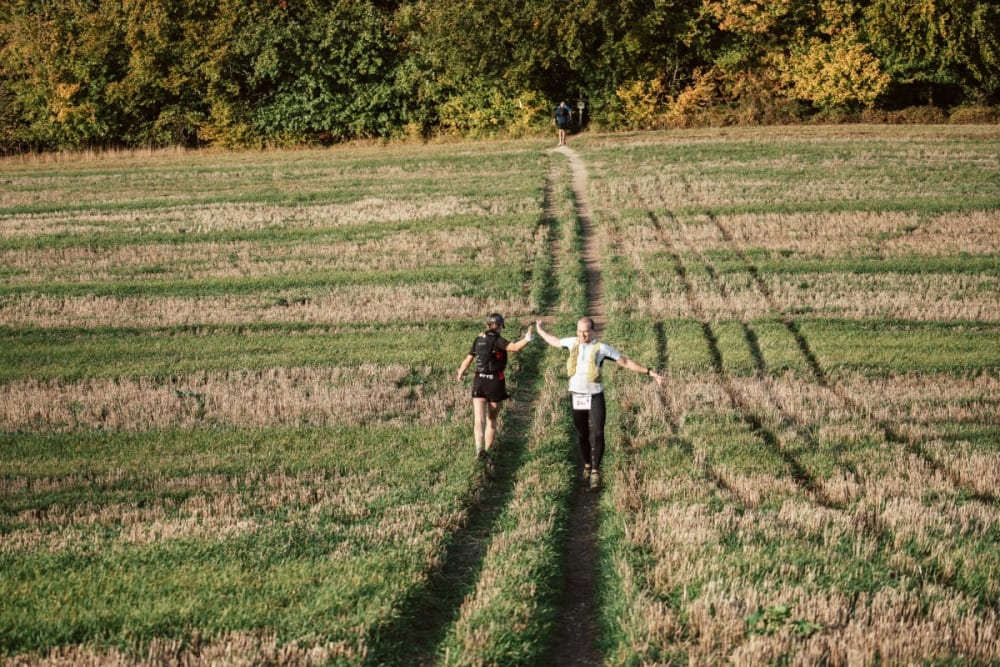 We've had eight dry races so far in 2022. Chatting to double slammer Mark Lynch as he ran home in a podium place once again, he remarked how he'd definitely picked the right year to take on such a monumental challenge. We did get a short shower early on Saturday morning and the trademark autumn winds did blow, especially through the late afternoon. But overall temperatures and conditions were good and that made for some really close racing in both the mens and womens events (and less mud than normal to sweep up at the end!).
In tbe womens race, 2017 champion Mari Mauland led the way from the gun right the way through the first three legs, or 75 miles. Her margin over the rest of the field drifted in and out, as did the runner closest to her. It is usually by the end of Leg Two, mile 50 that we get to see who will likely be in contention for the overall positions. Mari went through Goring for the second time in 7:54, followed by Centurion Ultra Team runner and one of our most consistent ever performers - Debbie Martin-Consani who was now just thirteen minutes back in second. Third place Jilian Convey decided to stop there, which left the super experienced Melissa Montague and the continually improving Ally Whitlock in third and fourth, heading out on to the Ridgeway.
Mari actually extended her lead over leg three but was clearly suffering from several falls with a banged up knee and hand. But she ran strong and came back to Goring fairly relaxed and focused on finishing strongn over the last section. Debbie came in to HQ within a few minutes of Mari leaving and after a quick turn around, left with her pacer Kirsty Reade. It was Ally however, who looked perhaps most energised here however, feeling good and extremely excited to go after a huge 100 mile PB.
Sure enough, Mari's issues hampered her through the outbound section to Reading and it was just after the first of the three check points on that leg, that Debbie passed her to take the lead. Mari hung close behind for a little while, but the gap then began to grow at first slowly, but then significantly as Mari took time to rally at the Reading aid station at mile 87. Ally had made good progress and also passed Mari, moving up into second.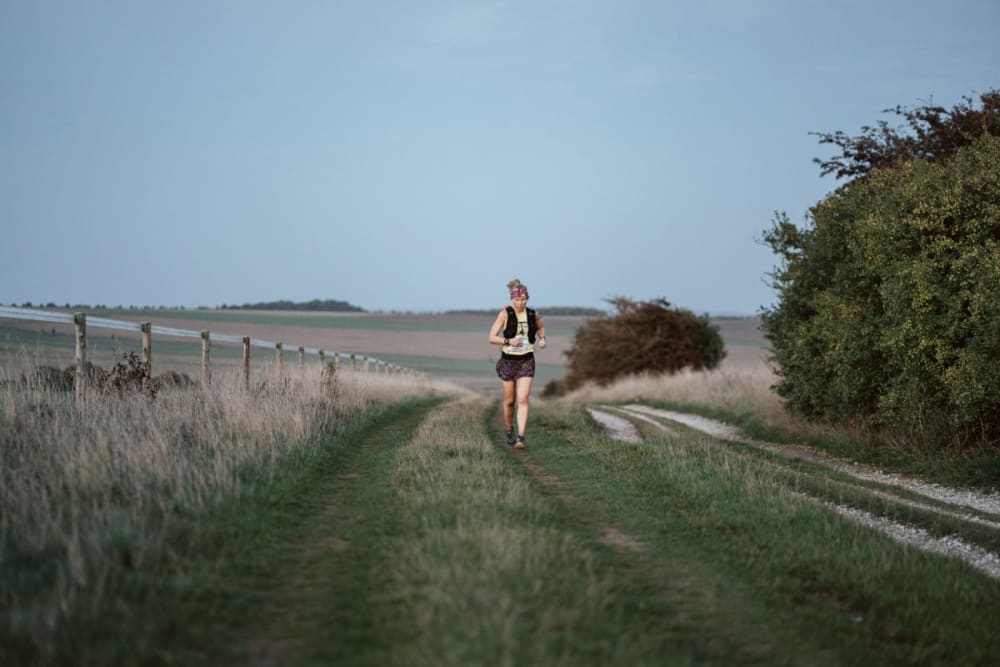 Debbie Martin-Consani at sunset out on the Ridgeway
Debs stretched away on the final section and just broke the 18 hour mark for the win in 17:58, her first win here following two second places in years past. In doing so she has achieved the remarkable feat of winning all of our four core trail 100s and the Track 100 to boot.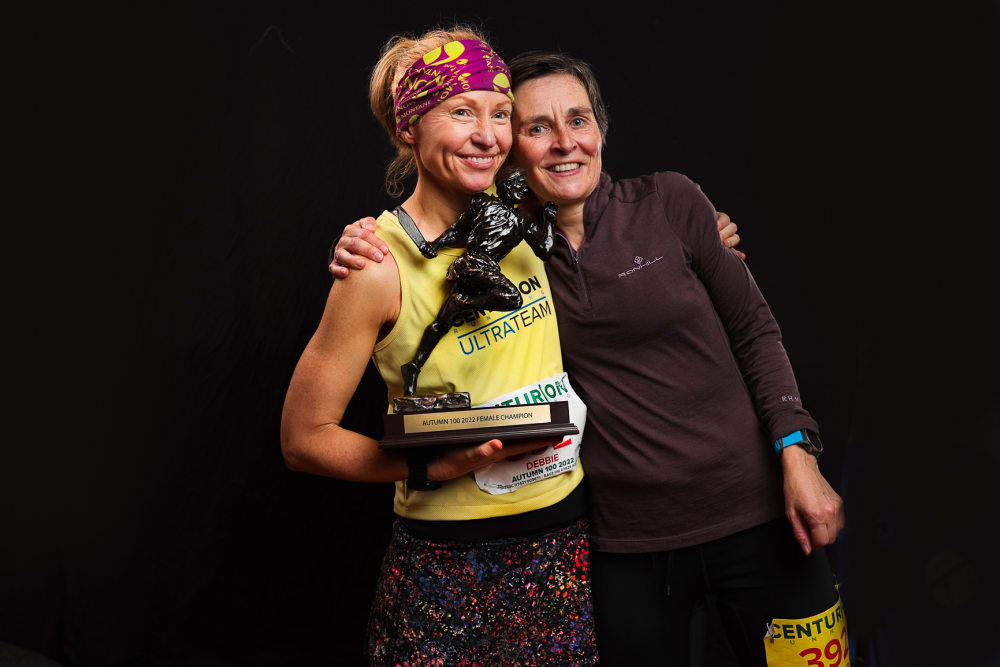 Debs Martin-Consani with pacer Kirsty Reade (Stuart March Photography)
Ally finished second in 18:27 and Mari just hung on to third in 19:50. Melissa as well as Anna Brown coming home within just five minutes of her at the end. Such an exciting race from start to finish.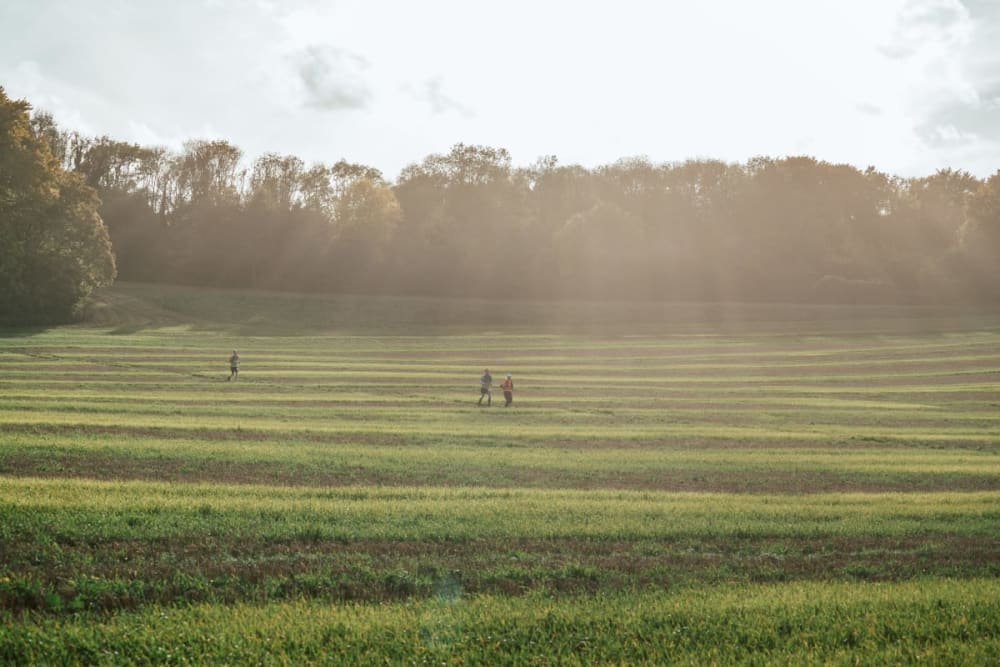 The mens race played out in a not dissimilar fashion, thanks to some competitive racing up front. Out on leg one it was newcomer Barry Bryant running alongside the second most experienced Centurion runner of all time, Ed Catmur. Ed was going for his 28th 100 mile finish with us, his ninth Autumn 100 (he won it all the way back in 2013) and amazingly his first Grand Slam. Longevity we can all be envious of!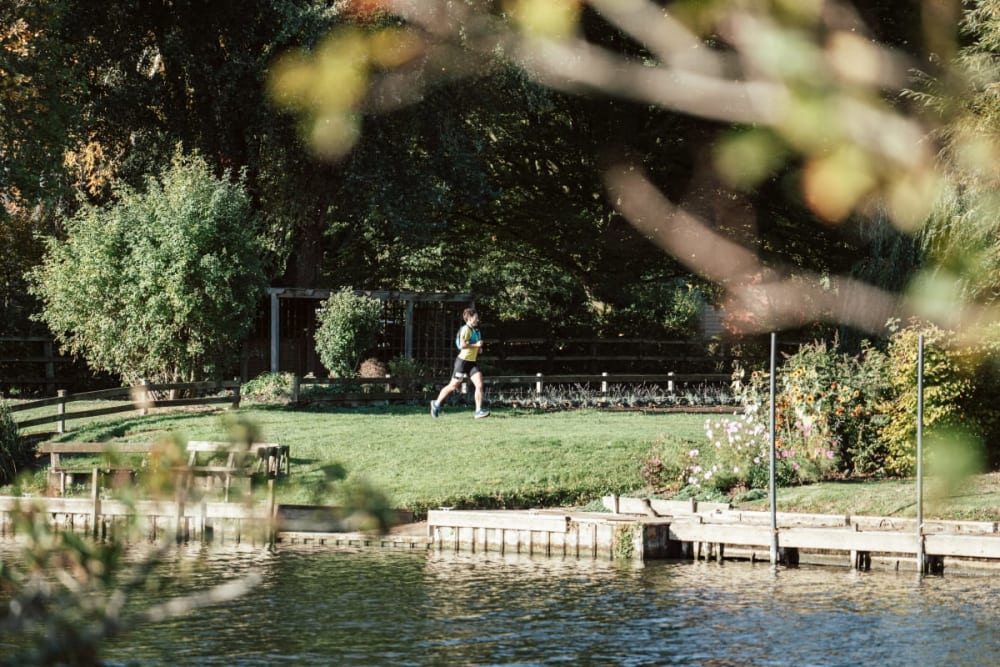 Ed Catmur
Behind the front two sat Peter Windross, last years run up in only the second sub 14 hour time ever on this course, as well Rob Barnes and Justin Montague - two very experienced runners with a strong pedigree behind them. They were followed by Harry Geddes who finished fourth here last year.
Out onto leg two as has become a bit of a trademark of this years races, Pete ran into the lead and forged ahead at a rapid pace, making quick work of the excellent conditions. By the 50 mile mark, Harry Geddes was up into second and looked like he was running the most comfortably of all the leading protagonists, the inevitable good and bad patches now flowing for each runner coming through.
The return section of leg three, just past the 100km mark saw Pete begin to show signs of suffering however, and Harry was able to take advantage of that, passing him a couple of miles from Goring to take the lead. A point from which he didn't look back. He surged through leg four and came home for his debut win in 14:52, a superb run and there is clearly much more to come from him.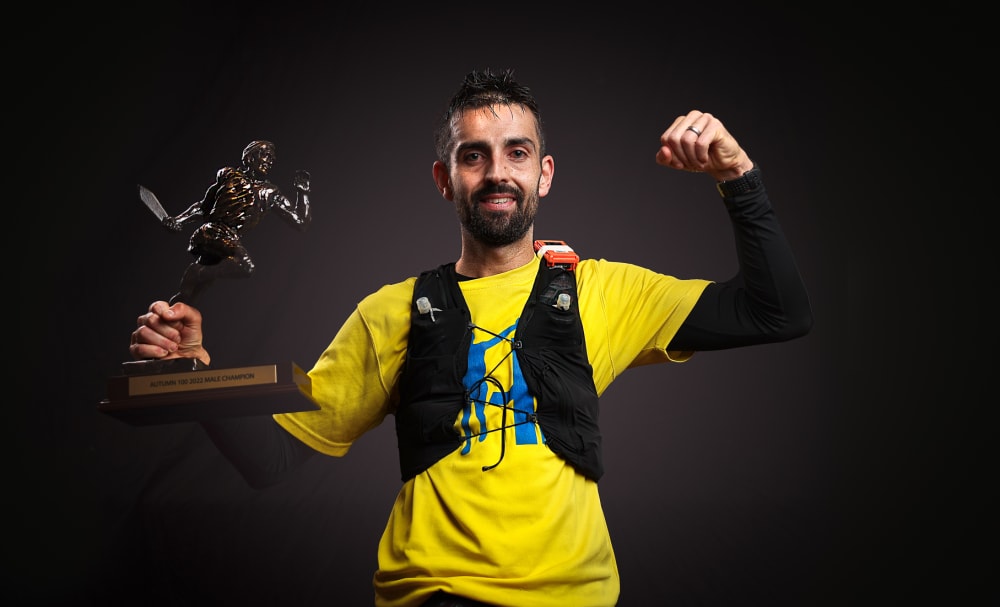 Harry Geddes (Stuart March Photography)
Pete sadly dropped at mile 75 with a range of issues which were just mounting up. But he has had some year and again goes home from the 2022 season with two second places in our 100 milers.
Justin Montague has to win a couple of awards. Nicest guy on course but also most fearsome competitor. So many times he has had bad patches that were seemingly ending his race, only to surge through to a quite unbelievable recovery over the latter stages. This effort was classic Justin, having dropped from third to eighth at one stage, he ran a four hour final leg to finish in second. Third place went to Mark Lynch, winner of this years NDW100 and who also has quite the remarkable year behind him. We will recap his incredible exploits a little further down the report.
All in all 150 runners crossed the line out of a field of 234, a finish rate of 64% which was suprisingly low given the largely excellent conditions. 96 runners made it home inside the 24 hour cut off for the 100 Miles - One Day buckle.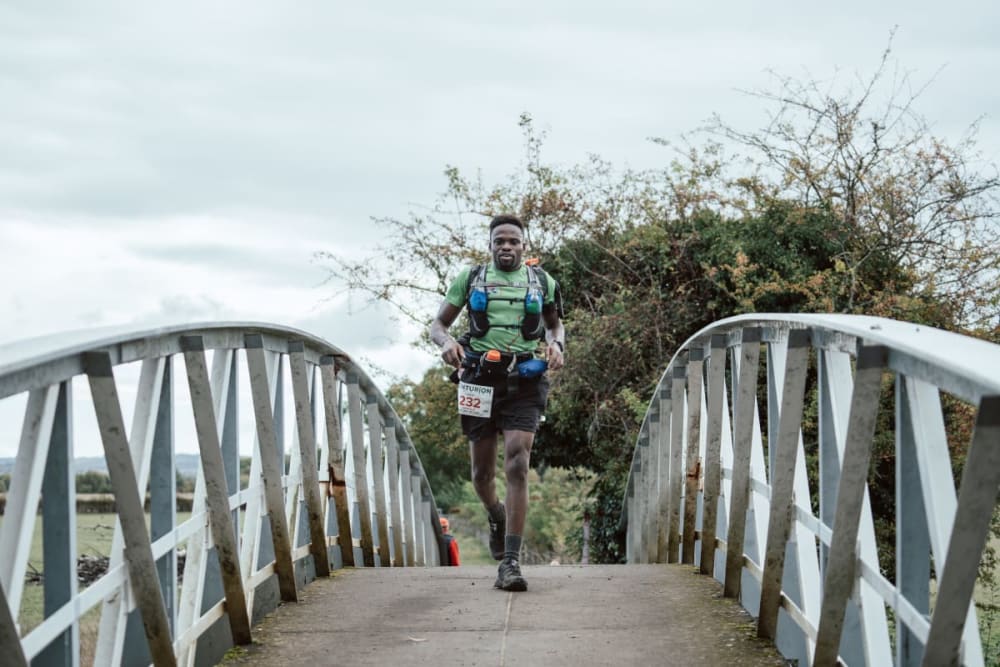 A note on two ladies who really exemplified what grit and determination is required to finish 100 miles and why this distance is so much more difficult than our fifites. Katy Willcox and Hannah Goldring were in right at the back of the field off of leg three, facing 25 miles out to Reading and back. Both had separately found themselves walking almost the entire of that third leg because of injuries/ niggles and were initially adamant that there was no way either could finish. Hannah had so much at stake because this was the final section of her Grand Slam. Katy was wondering whether 'she just wasn't capable of being a 100 mile finisher'. Hannah asked when the minibus would be at the next check point to bring her back to Goring. But. With a little persuasion from staff and volunteers, they both finally decided to carry on out of the door, to get to Pangbourne and then see how they went.
By having the determination to just step out of the door onto that final leg, they put themselves back in a different place mentally. Hannah got the wind in her sails and put more and more time between her and the cut off, with every passing minute. She eventually crossed the line in 27:43, becoming the 21st and final Grand Slammer of 2022. Katy ran with the same grit and determination and crossed the line in 27:35 for her first 100 mile finish. It was a superb way to finish a fantastic weekend.
In the Age Group Categories, the following runners took home their prizes:
First FV40 went to Debbie Martin-Consani and first FV50 to Tamsin Neale in 20:28 in a new age category record.
First MV40 was Justin Montague, first MV50 was Mark Thompson in 19:33. First MV60 was Christopher Leech in 23:30 and first MV70 went to Ken Fancett, his tenth Autumn finish and his 94th all time 100 miler.
The Grand Slam of 100s wrapped up here and 21 finished the fourth and final race of their season. In the womens, Danielle Harris finished in the cumulative fastest time. Mark Lynch came home first in the mens standings. Mark also leads the 50 mile Grand Slam table going into the eighth and final race of his double grand slam season, Wendover Woods 50 in just under four weeks time. He has had the most remarkable year with the crowning moment being his win at the NDW100 back in August.
Here is the final Grand Slam Table.
Thank you so much to all of our volunteers for making this such a special end to the year, we cannot do any of this without them and some of our community pulled some huge shifts over the race weekend. A wonderful occassion for all.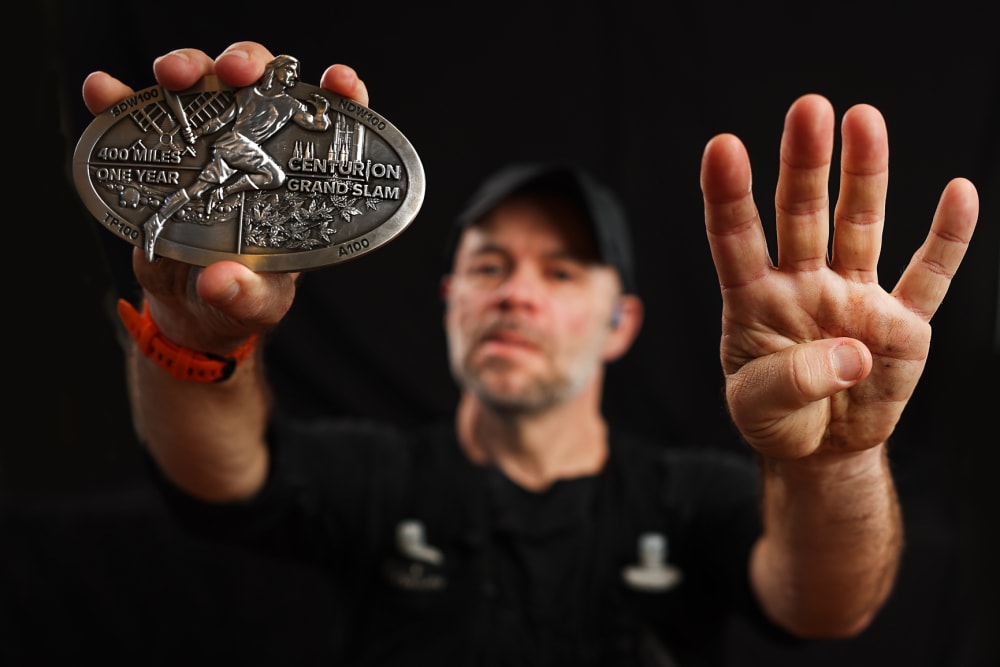 Stuart March Photography