The second edition of the Wendover Woods 100 featured forty nine brave souls, against ten loops of our Wendover Woods course. This race is certainly not for everyone. Each ten mile loop features 2,000 feet of climb, making this an extremely signifcant challenge physically. But of course, the biggest hurdle here is often the psychological one. Coming back to a marquee filled with welcoming faces, food and drink with just a few metres to stagger to your car each time, each runner is faced with that question - go back out there again, or save it for another day.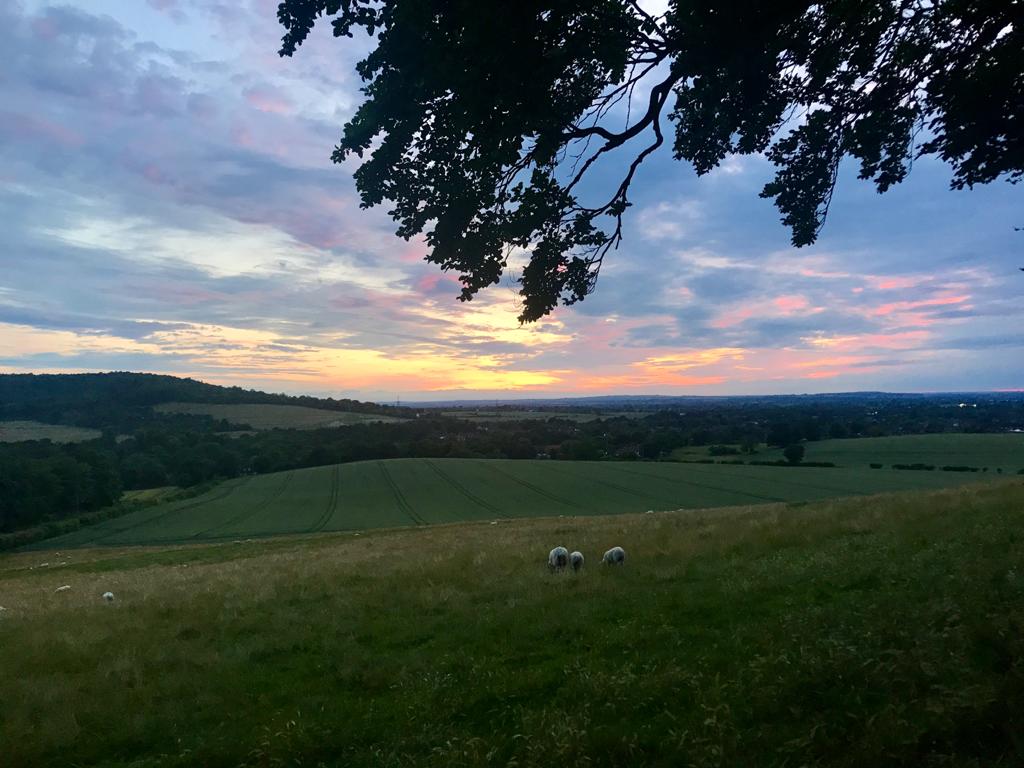 The view from Boulevard of Broken Dreams (Photo c/o Ally Whitlock)
Starting at 0800 on the Friday, the first loop saw some extremely punchy splits. Returning champion Stuart Leaney running in third behind Sebastian Betouret and Paul Radford for the early portions of the race. In the women's race, it was Ally Whitlock fresh off of an excellent South Downs Way 100 who led the way.
As the hours and laps began to slip by, inevitably lap times began to slow increasingly and the shape of the race began to unfold.
In the men's race, Stuart dropped out four loops in with some vision issues. His fate was the same as many others, as five called it a day after three loops, five more after four loops and nine at the half way mark.
Coming into the evening, the rain came in and made the top layer of some of the climbs pretty slippery, hampering progress at times. The attrition rate continued to climb as four more dropped at mile 60 and three more at mile 70 including Ally Whitlock who had been enduring stomach issues for such a long time. At that point Magda Strycharska ran into the women's lead and would eventually come through to win in what was without doubt, the performance of the race.
Magda was 45th out of 49 total starters early on. Her focus was impressive, she didn't spend any time at all in the start/ finish of each loop, simply forged ahead with the race as if it were a point to point event. She ran into difficulties in the final 20 miles but by then it was about simply grinding it out and that, she did for the win in a time of 28:14:58.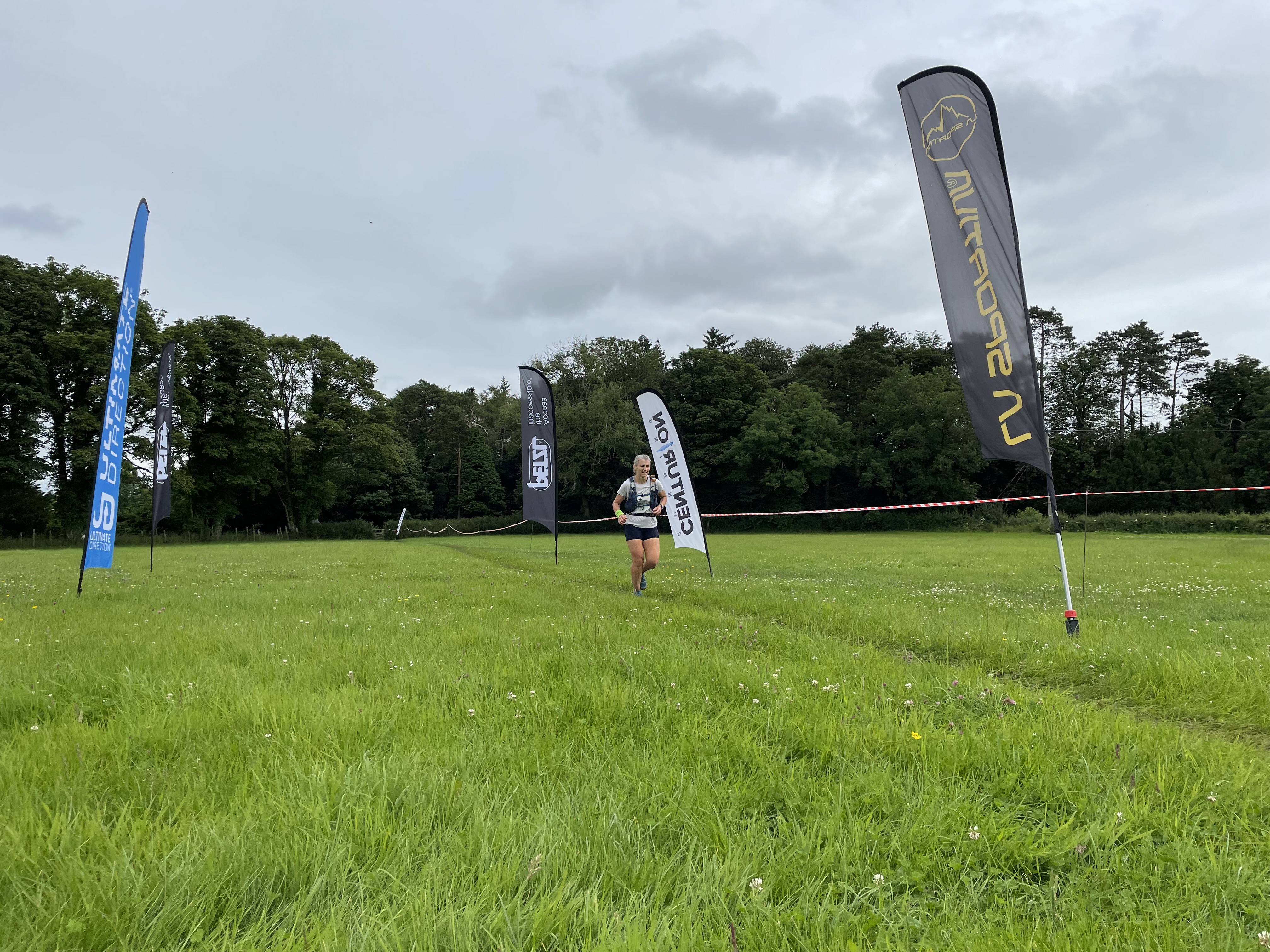 Magda powers home for the win
In the women's race, of the seven starters, only Magda and Chrissie Buckledee made it across the finish line. Chrissie coming home second in 30:57:38 in a mightily impressive performance.
In the men's race, whilst Sebastian Betouret went out fast, he suffered less than those around him and with similar focus to Magda, spent little time stationary between loops and with a smile on his face throughout, looked relatively comfortable for his debut 100 mile win in 21:53:51. His gap over the competition simply extending as the loops went on. Second place and our only other Sub 24 hour finisher was Tom Sawyer. Third place went to James Warren in 25:20.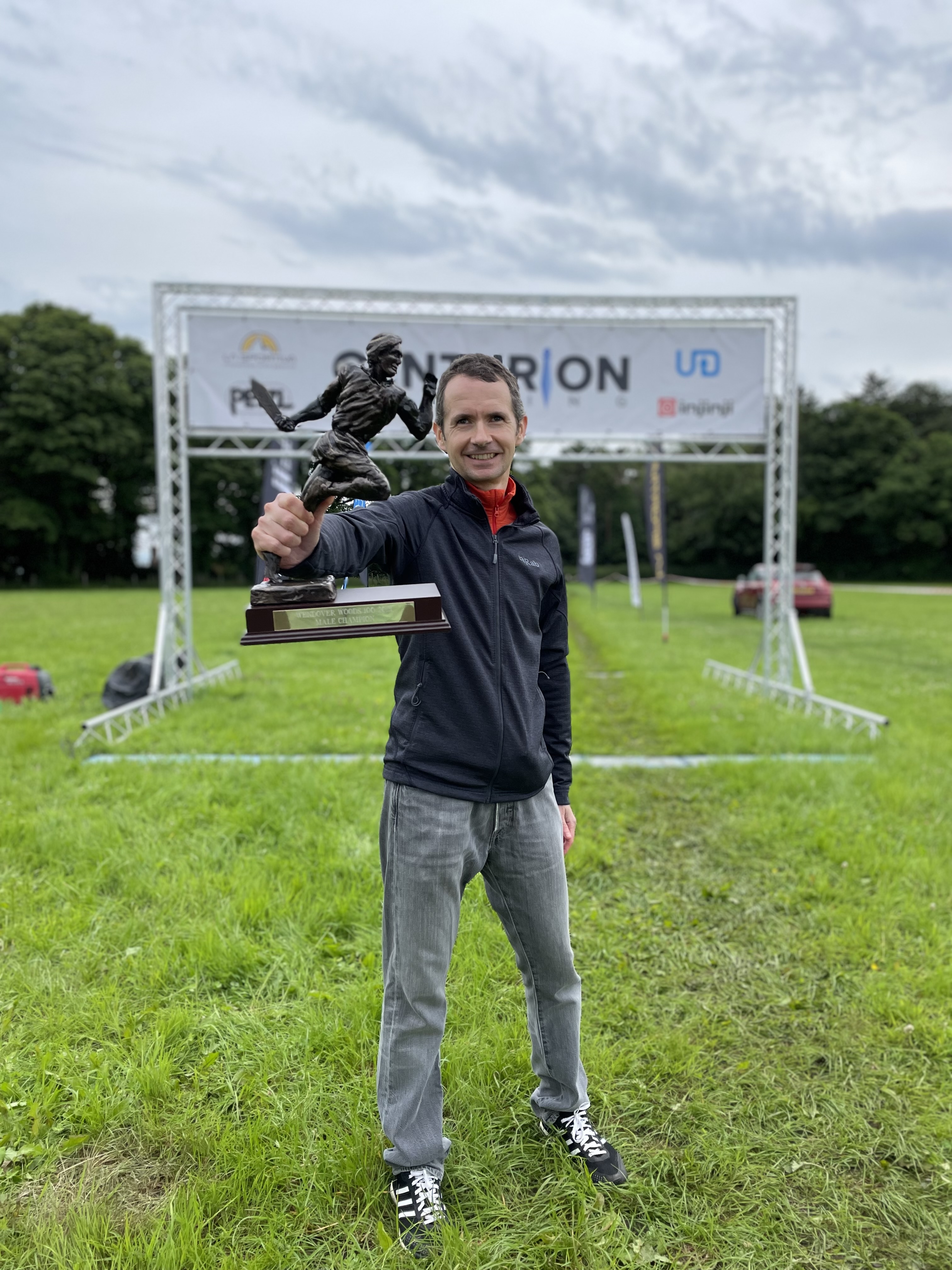 Sebastian
In the end, just eighteen hardy runners finished the event. The lowest ever finishing rate at one of our 100 milers. The last two runners out on course kept us on the edge of our seats. Ken Fancett, gunning for his 87th 100 mile finish and his 33rd with us, slowed considerably in the second half and missed the cut off at the end of loop nine. Stoic to the end Ken took one of a very small number of DNFs in good grace as ever. Calvin Hemmings similarly slowed towards the end slipping closer and closer to the final 32 hour cut off. He dug deep over that final lap and made it home with twelve minutes to spare. Another runner who smiles the whole time, he is such a pleasure to have out there making it look fun when it undoubtedly is not always so.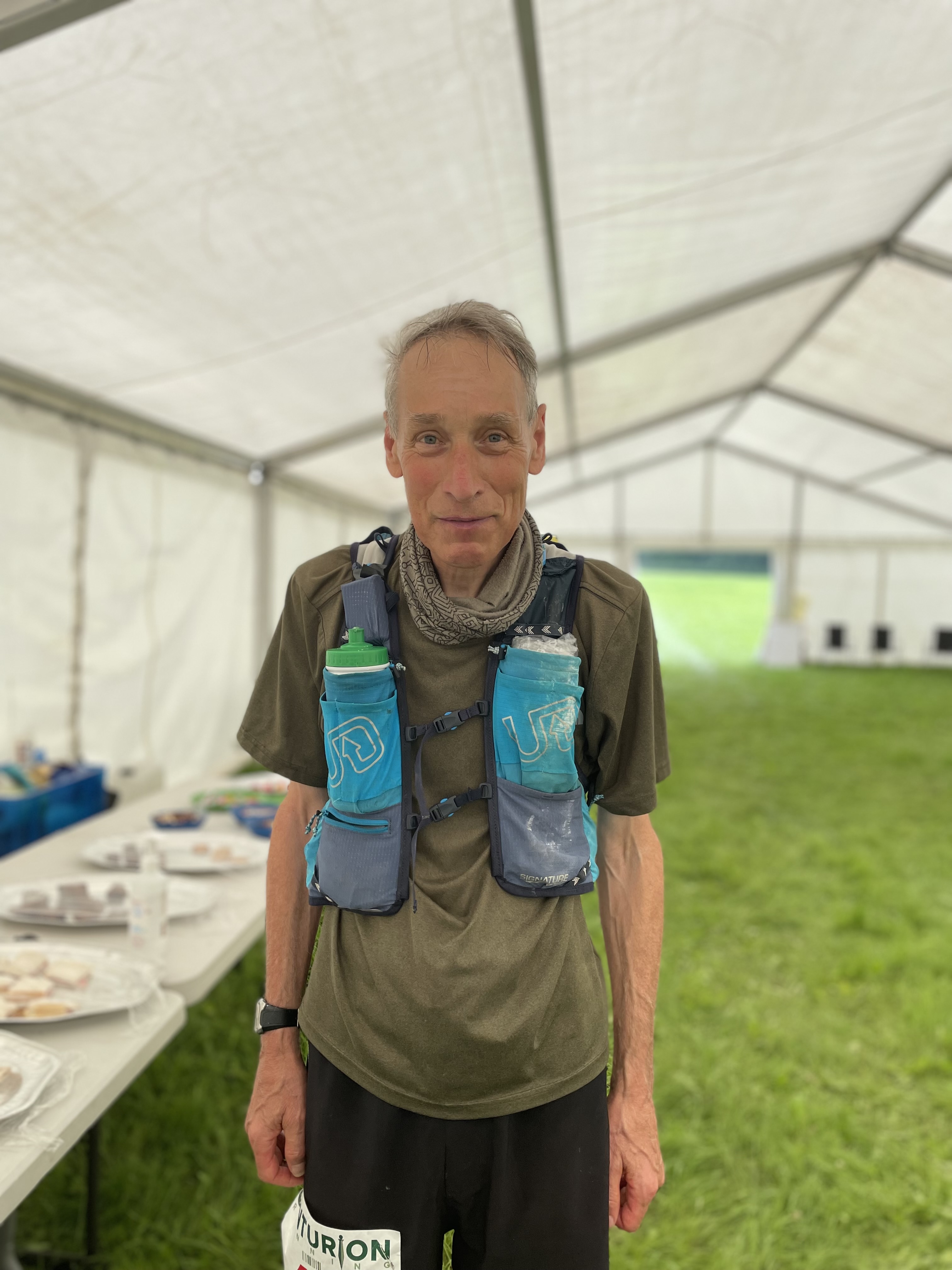 Ken
This event goes on hiatus for 2022 again, there is talk of it become a biennial event but that depends on how many ask us if we would do it again one day....
A very small group of volunteers did shift rotations for the entire event to get this one to happen. Huge thanks to Richard Stillion, Zoe Norman, Steve Rooke, Kevin Stone, Ian Pusey, Jemma Lander, Emma Finch, Mel Mckay, Tania Pacheco, Sharon McMullan, Andrew Booth, Dimi Booth, Gemma Colling and Vanessa Armond for all that they did. Many of them went on to work the 50km later that night as well.
Maybe see you out there one day for round three of Wendover Woods 100....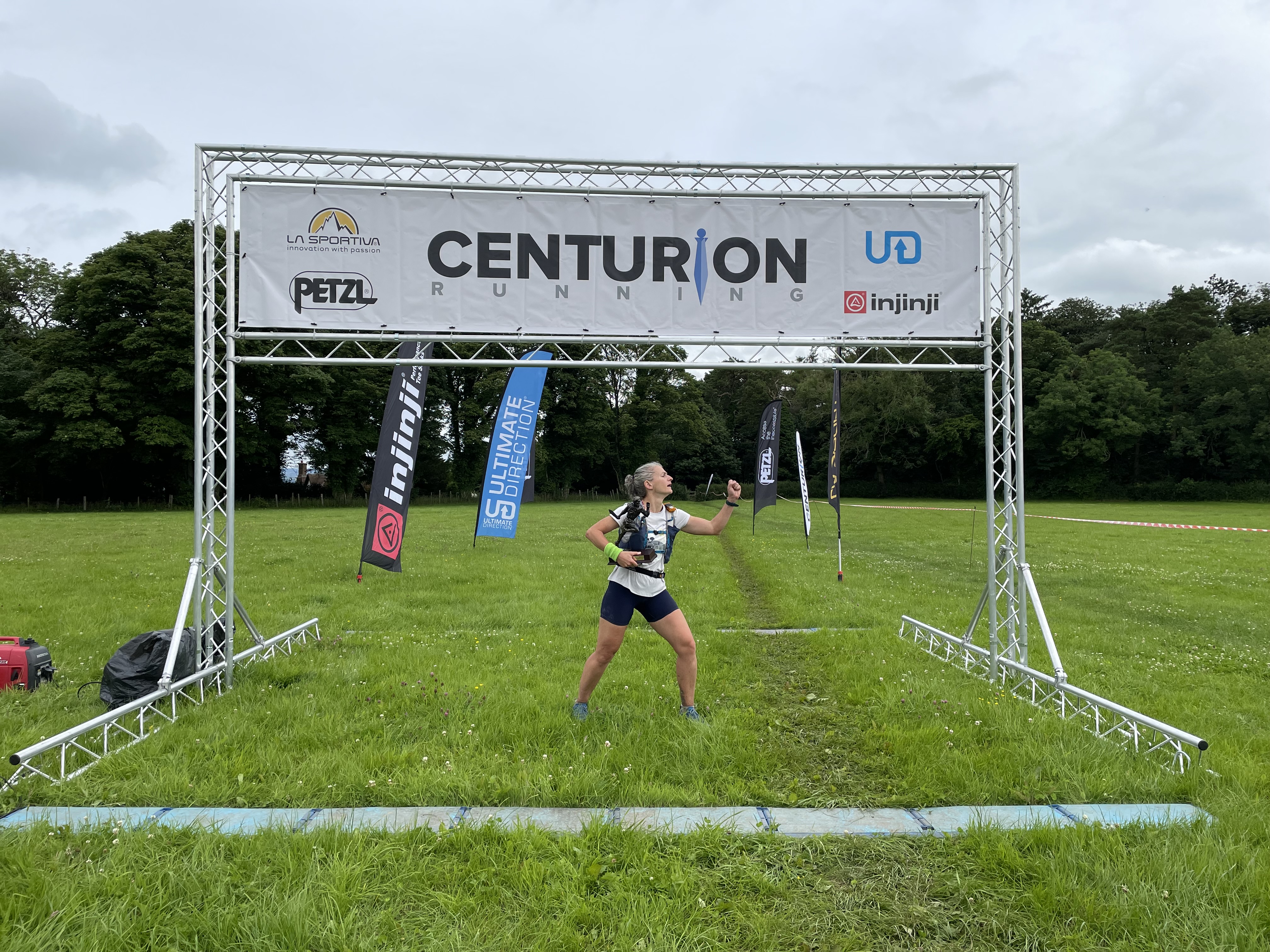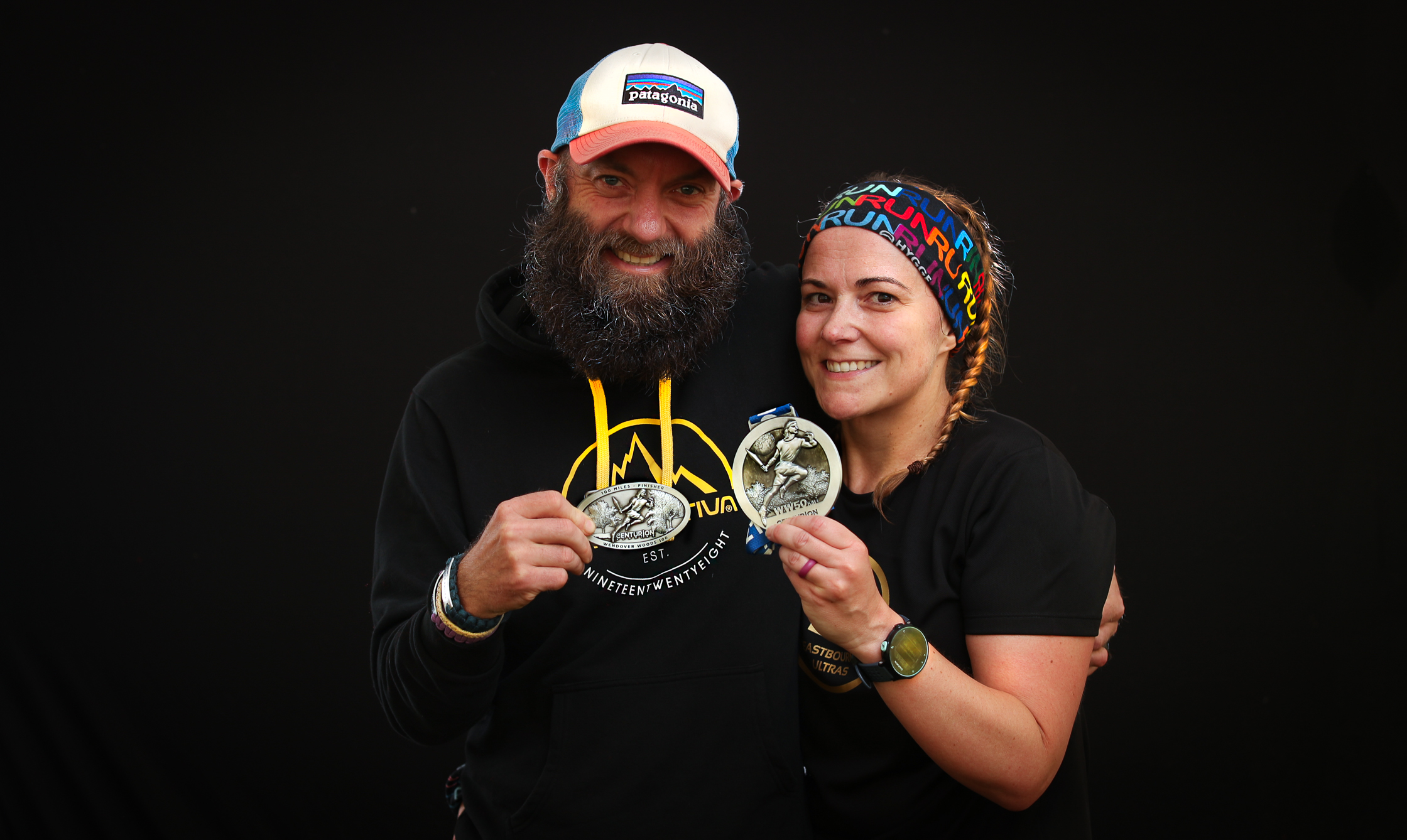 Photo: Stuart March Photography