The Autumn 100 with it's series of four out and back legs is a favourite for both runners and volunteers as everybody gets to interact out on course numerous times. It makes for a fascinating race at the sharp end too, because out front each runner gets a chance to see exactly how far ahead or behind of each other they are, at the turn around of each loop.
Traditionally we see some excessively fast splits coming in off of Loop 1, and then a gradual disintegration of the race after that. The course is very runnable throughout and favours those who keep some running in their legs for the second half of the race. This year we have what are set up to be, on paper, close races for both the men and womens fields.
MEN
John Stocker: John leads our Grand Slam standings for this year by some way and if he can run better than a 16:22, will break the overall record for the combined time across the four events. He has also run the 50 Mile Slam and has been steadily improving throughout both. 6th at the TP100, 6th at the SDW100 and 3rd at the NDW100 in August and again at the CW50 last month, could he be set for yet another Top 10/ Podium here, or perhaps go all the way this time....
David Pryce: David has recorded some fine performances over recent years, particularly at the longer stuff and if he can re-create his 2014 Thames Path 100 form could well go all the way here. That year he ran a 16:56 for 2nd behind Ed Catmur but closed out the race brilliantly running very strong over the final quarter - a facet that generally serves runners in good stead on the A100 course. This year he comes in off of the back of a second win at the Chiltern 214km, once again the only finisher of that longer event. He has run two 18 hour 100s already this year with us at both the TP and SDW.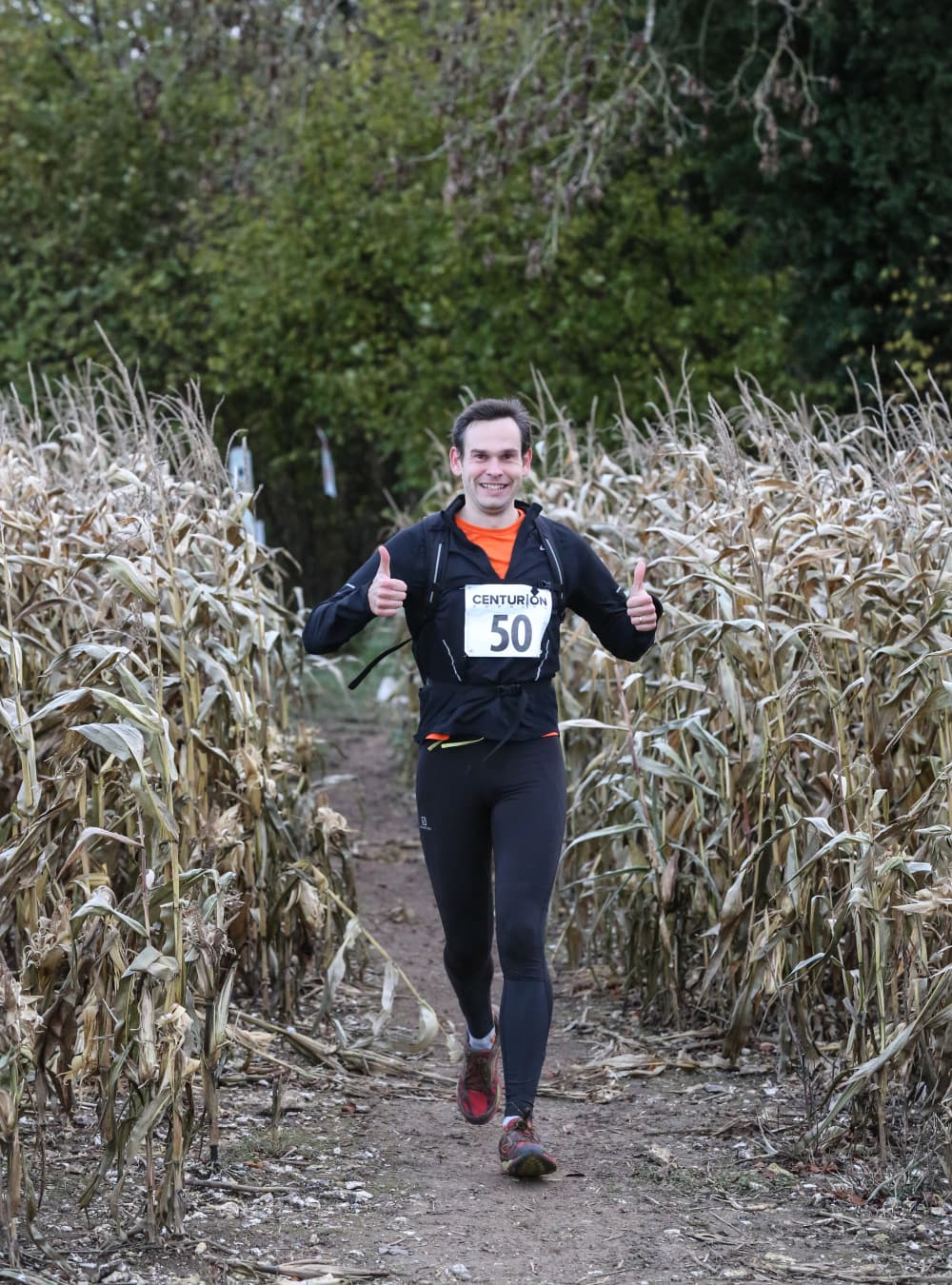 Mark Denby: Mark is an experienced long distance racer with wins at events like T184 and the EveshamUltra in recent years. He comes in to the Autumn 100 following a drop here after just one leg in 2015, a race cut short due to injury. Earlier this summer he led the Lakeland 100 for 40 miles after a blistering start, and although fading through the second half managed to hang on to a top ten spot. Look out for him to be out front from the gun - his modus operandi tends to be go hard and try to hang on!
Andy Jordan: Andy has had a very good 2016 with a win at the GUCR in May and a 2nd place at the Ridgeway Challenge at the end of August. He then raced Tooting Bec 24hr in September and had another good run there with 220km. Andy likes a fast start and the question may be whether he is fresh enough from a busy race schedule to hold it throughout but he will very likely be in the mix from early on.
Other possible podium contenders include Alex Whearity: has had a couple of good results recently including a win at the T100 in a time of 20:38 and a solid 7:32 for 5th at the Chiltern Wonderland 50 this past month. Jez Isaac: Previous two time top 3 finisher at the NDW100 and an 18:47 for 15th in 2015. Dudley Desborough: Winner Grim Reaper 40 this year as well as 7:33 for 6th at this years CW50.
WOMEN
Cat Simpson: Cat gets a serious nod after a superb second at this years SDW100. She ran a very well paced and consistent race there, eventually crossing the line in 19:08. Almost all of her other ultras over the past few years have been top 10 finishes, with a number of those wins. She will certainly be a contender here.
Jess Gray: Jess has had some excellent results in recent years with but sprinkled amongst those a few drops due to injury. She burst on to the centurion race scene with a second place overall at the 2015 NDW50 and started 2016 with a bang by winning the SDW50. She followed with DNFs at the NDW50 and the SDW100 and wisely withdrew from the Chiltern Wonderland to prepare more fully for the Autumn 100. She is still hunting that first 100 mile finish and she will surely be hungry for a good result at the start of this one. It will be exciting to see what she can do on this course.
Susie Chesher: Susie has a good few years of ultras now and some fine results to show for 2016's campaign with two wins including the Thames Trot in Feb and the Saffron Trail in July, and a fine second to Sam Amend at the Country to Capital back in January - crucially perhaps one place ahead of Jess above. This looks to be her first 100 and it will be fascinating to see what she can deliver here.
Wendy Shaw: Wendy's long and fine Centurion career continues. If she can finish here she will record her third Centurion Grand Slam and her 16th 100 mile finish. Her best of all time was her 18:54 here last year for 4th, and this time follows a 3rd at the NDW100 in August.